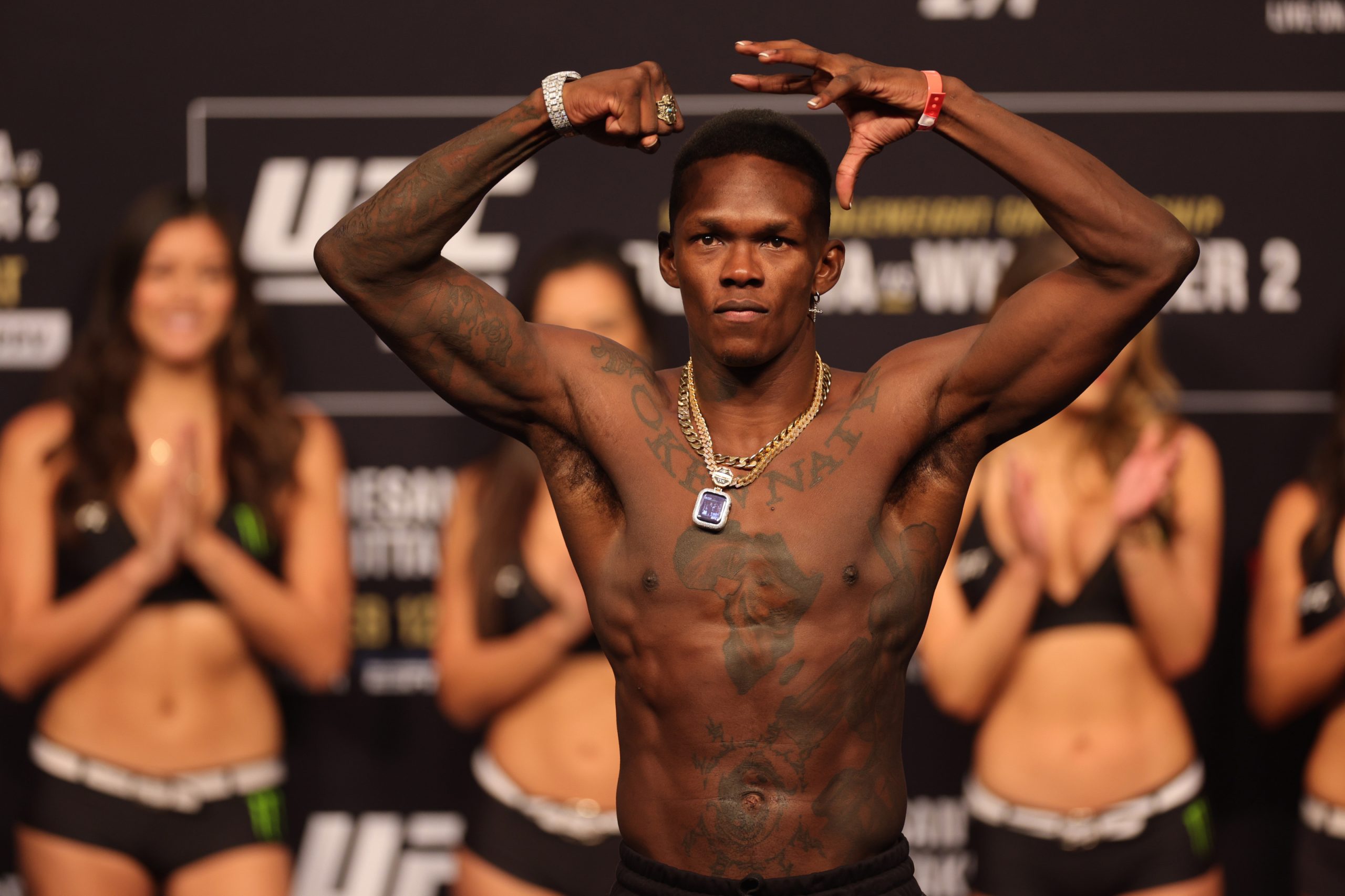 The champion Adesanya said in an interview that Borrachinha would be a really tough opponent for Khamzat Chimaev and that he would really like to see this fight happening. most people think that Borrachinha would win because he has so much more experience than Chimaev, however many argue that Chimaev also has a really big chance of winning since he is so long and is a 3 times wrestling champion in Sweden. Khamzat Chimaev, is a Swedish professional mixed martial artist and freestyle wrestler who competes in the welterweight division of the Ultimate Fighting Championship. He formerly fought in Brave Combat Federation. In wrestling, Chimaev is a three-time Swedish National champion.

And if you don't know who Pualo "Borrachinha" Costa has a record of 13-1 and has also fought huge legends like Yoel Romero, Israel Adesanya, Uriah Hall, Johny Hendricks, and more. He has a really heavy hands which gives him a huge advantage with most opponents that he has ever faced in the cage before.
And the champion Israel Mobolaji Temitayo Odunayo Oluwafemi Owolabi Adesanya also known as "The Last Stylebender"  is a Nigerian-born New Zealand professional MMA fighter, and former kickboxer and boxer. As a mixed martial artist, he is currently signed to the UFC where he is the current UFC Middleweight Champion. 

The predictions right now are that Borrachinha is going to be winning this fight by knockout and with his striking techniques.  Make sure to stay tuned to in the fights to know what is going to be happening with these two beasts.  Make sure to stay on the website to know the news about the fight next week and to know everything that is happening in the MMA world. Also, follow Cris Cyborg on her social media to know more about training camps, fights and any events that could be happening any time soon! If you want to know more about the grand slam champion Cris Cyborg, her training, her personal life, fight camps, preparation for fights, Cyborg Nation events, PinkBelts and more follow her on Instagram, Facebook, Tiktok, her Youtube channels which is Cris cyborg. Make sure to stay tuned in all of their social media to know when news comes out. And if you guys want to know more about the Pinkbelts and the NC Fights or Cyborg Nation events.