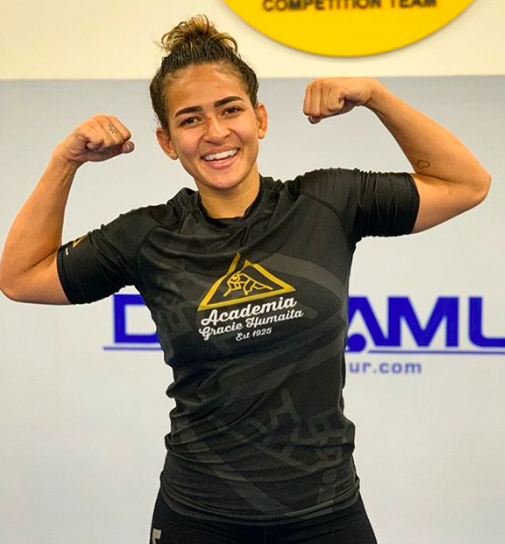 And the first guest instructor was officially named for the Women's Only Pink Belt Fitness camp going down Aug. 21st in Costa Mesa at the UFC Gym training facility.  ADCC Champion Bia Mesquita will be leading a women's only no gi grappling class as part of Cris Cyborg's end of summer Pink Belt Fitness women's retreat.
Bia is considered one of the best female grapplers of all time, and holds an impressive kimono victory over UFC Standout Mackenzie Dern in addition to that Bia Mesquita is a 9x IBJJF World Champion, 5x Abu Dhabi World Pro Champion and will be defending her ADCC World Title later this year.
The women's retreat is open to all women 18+ and over, 14+ with accompanying adult and we have had ladies in their 60's participate!!  We will spend the day training fitness, self defense, and fun while studying martial arts and building friendships.  The program is open to all fitness and martial arts experience levels and Cris Cyborg is either teaching a class or training along side the group.  This is a small group event and will reach capacity.  If you are interested in more details, call +657-293-5515 for details and to register.