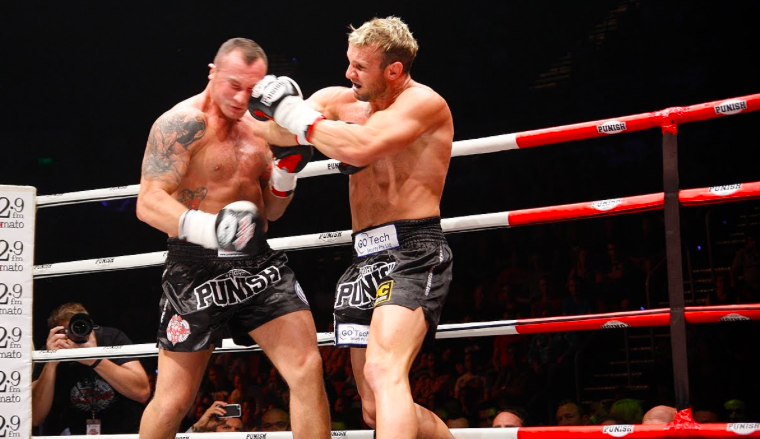 Nathan "Carnage" Corbett might know a thing or two about fighting, an 11X World Muay Thai Champion Nathan Carnage retired with a 59-5-1 record and 44 KO victories on his record.  A K-1 tournament champion, WMC, WBC, WKN, IMF World Champion, Corbett along with John Wayne Parr are largely considered the greatest Muay Thai fighters Australia have produced.
Carnage, who has recently relocated from the Gold Coast of Australia to Southern California is considered the master of the elbow strike, and has spent time working with Cyborg in the lead up to UFC 232 and her super fight against Amanda Nunes.  Carnage has been able to develop a system to his striking, which is now available for seminars and other guest coaching opportunities.  Check out his website for details HERE. 
UFC 232 will take place on Dec. 29th and will be available on Pay-Per-View.  The main event features returning champion Jon Jones against Alexander Gustafsson.  As a reminder set your DVR to record the prelims which will be shown live on the FS1 channel. If you have not ordered your CREONTE FREE shirt, make sure you pick it up in our store NOW!