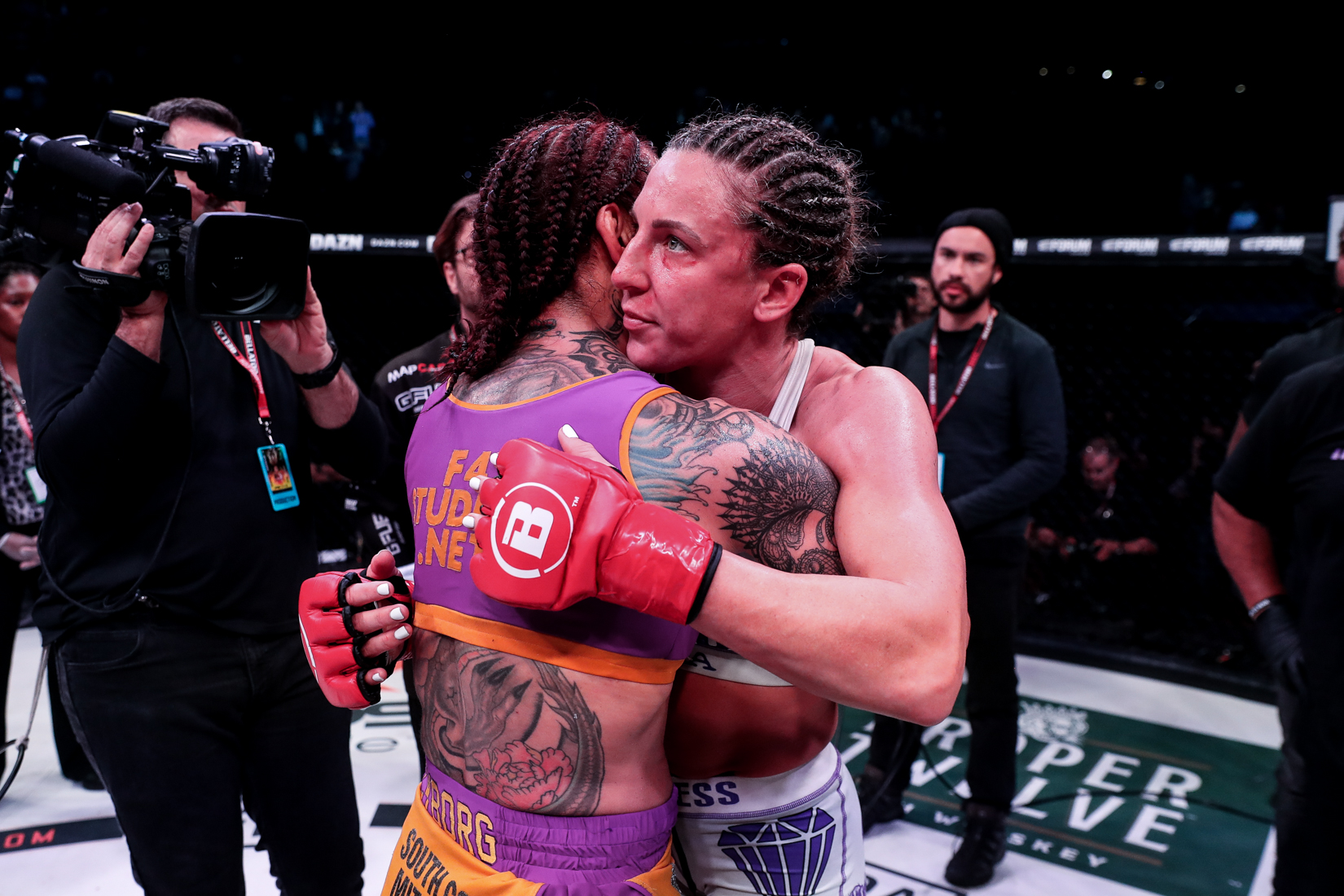 This February 15th and 16th in Huntington Beach California, Grand Slam Champion, Cris Cyborg will be conducting a two day women's only empowerment retreat.  The event which is open to beginners in both Martial Arts and Fitness will feature two days of Martial Arts training for fitness, fun, and self defense.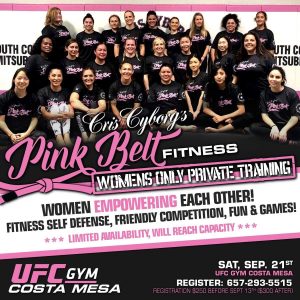 The event will start with a Saturday 9am checkin, and an opportunity for the girls to get to know one another and start to feel comfortable with the environment before small group classes start. The groups are small giving instructors an opportunity to break the groups into beginning, intermediate, and advanced–ensuring each person attending gets the proper focus and attention.  Not all of the classes will be Martial Arts and Fitness based, previous empowerment weekends have included Dance Lessons, Hair Braiding, Thai Massage and more.
The Valentine's 2020 camp has announced 3x World Champion Boxer Mia St Johns as a guest boxing instructor for a portion of the retreat, St John is a veteran of over 65 professional fights and capture the WBC, IFBA and IBA light weight world championships during her career.  Mia St John is active in her community an advocate for the less fortunate and mental health awareness.  Also added as a guest instructor is current UFC star Sabina Mazo who at only 22 years old has an 8-1 record in MMA.  The former LFA Flyweight champion originally from Medellin Colombia has moved to the USA to train with King's MMA and currently has a 2-1 record in the UFC.  Known as the "Queen of Colombia" Sabina Mazo earned that title after defeating fellow Colombian and Bellator MMA title challenger Alejandra Lara in 2015.
Following the small group classes, Dinner is provided by the retreat, and the evening turns into a Women's Only slumber party.  Snack Runs, Movie Night, and for some…sleep…lol Until a morning Southern California nature hike.  Enjoy the outdoors environment of Southern California before finishing the camp around 2pm on Sunday Feb. 16th.  Register before Friday EOD and save 50$. Call +1-657-293-5515 for questions or sign ups.