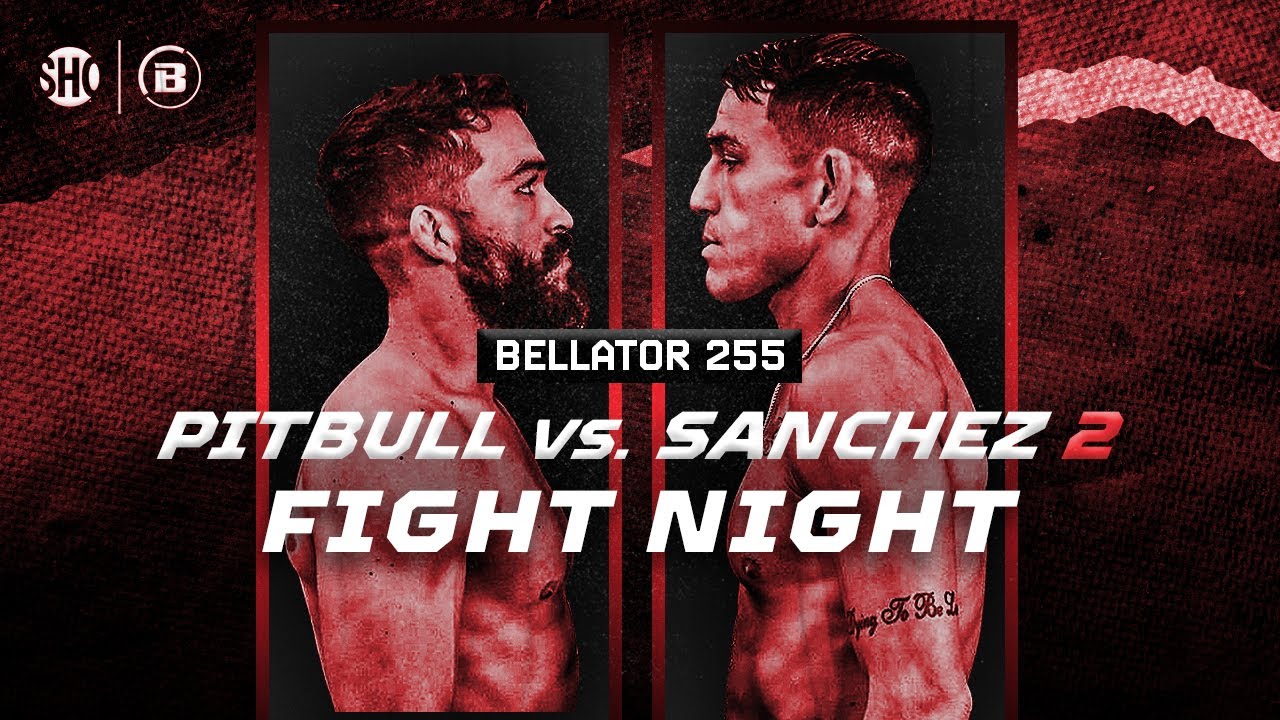 Bellator MMA is making its debut on SHOWTIME with SHO SPORTS in a big way!  Men's #1 P4P fighter and double champion Patricio Pitbull, who knocked out Michael Chandler in less than 60 seconds is back to face Emmanuel Sanchez for a second time.  In their first bout fans in Israel witnessed an instant classic as Emmanuel Sanchez lost via a split decision on the score cards.  Adding motivation to the rematch, the winner of this fight will advance to face AJ Mckee in the finals of the Featherweight Grand Prix and their chance at the million dollar cash prize.
The Co Main event features BJJ Superstar Neiman Gracie against Jason Jackson a standout fighter who after losing a split decision to Wrestling standout Ed Ruth has now won 3 fights in a row with victories over UFC Veterans Kiichi Kunimoto, Jordan Mein, and former Champion Ben Henderson, with one of his loses coming to Colby Covington by decision it is safe to say that Jason Jackson is ready for his first Bellator MMA Co Main Event.  Neiman started his career 9-0 before a set back loss to Rory MacDonald followed by an impressive Heel Hook submission victory over former UFC Champion contender Jon Fitch.  Neiman Gracie originally from NY and out of the legendary Renzo Gracie academy is now living in California and has joined King's MMA under the tutelage of Rafael Cordeiro.
The full card is stacked from top to bottom including the 9-1 wrestling heavyweight Tyrell Fortune, the promotional debut of Khabib Nurmagomedov's cousin Usman who is currently 11-0, the debut of Kana Wantanabe the 9-0-1 japanese fighter who will be facing Colombian female superstar Alejadra Lara.  Magomed Magomedov will look to improve on his 17-1 record as will Fabio Auiar who faces Khalid Murtazaliev.  Roger Huerta the former UFC, One Championship Star continues his return to Bellator MMA against Chris Gonzalez while Jose Azevedo looks to continue gaining his momentum in the light heavyweight division as Trevor Gudde and Roman Faraldo will face each other with Jordan Newman getting the night started.  Watch the main card on SHOWTIME following tonights preliminary boss.

#CyborgNation be sure to check out the official Cris Cyborg store online, now accepting your favorite Crytpo Payments!  Don't miss our exclusive Technique Thursday's and be sure to join our monthly exclusive Q&A Meet and Greet with the only Grand Slam Champion in the sport of mixed martial arts, Cris Cyborg.  To register for her online training, monthly meet and greet, and to enjoy a discount in the official #CyborgNation store click here.