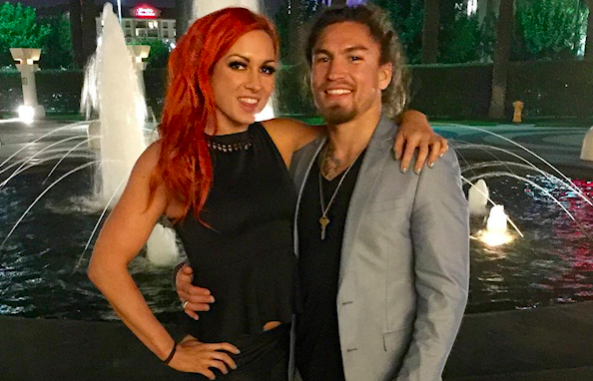 Congratulations to UFC rising talent Luke "Cool Hands" Sanders on his new four fight extension with the UFC.  Initial reports from Ariel Helwani included that he fought out his original contract into completion. In that fight Luke Sanders defeated Patrick Williams at UFC on FOX 29 in Glendale Arizona.
2-2 overall in the UFC prior to arriving with the promotion Luke was a perfect 10-0.  Competing in the Bantamweight division, Luke defeated Maximo Blanco in his UFC debut during UFC Fight Night 81 where TJ Dillashaw was able to defeat Dominic Cruz in the main event.
Fans on Cyborg Nation will recognize Luke Sanders as the MMA fighter boyfriend of WWE superstar Becky Lynch.  Cyborg who infamously called out Becky Lynch for a match at Wrestle Mania following her victory over Tonya Evinger to capture the UFC belt is still waiting for her match!
Luke (@coolhandmma) Sanders has signed a new four-fight deal with UFC, according to sources. He recently fought out his contract. He's hoping to return to action on Aug. 4 in his adopted hometown of Los Angeles.

— Ariel Helwani (@arielhelwani) May 1, 2018