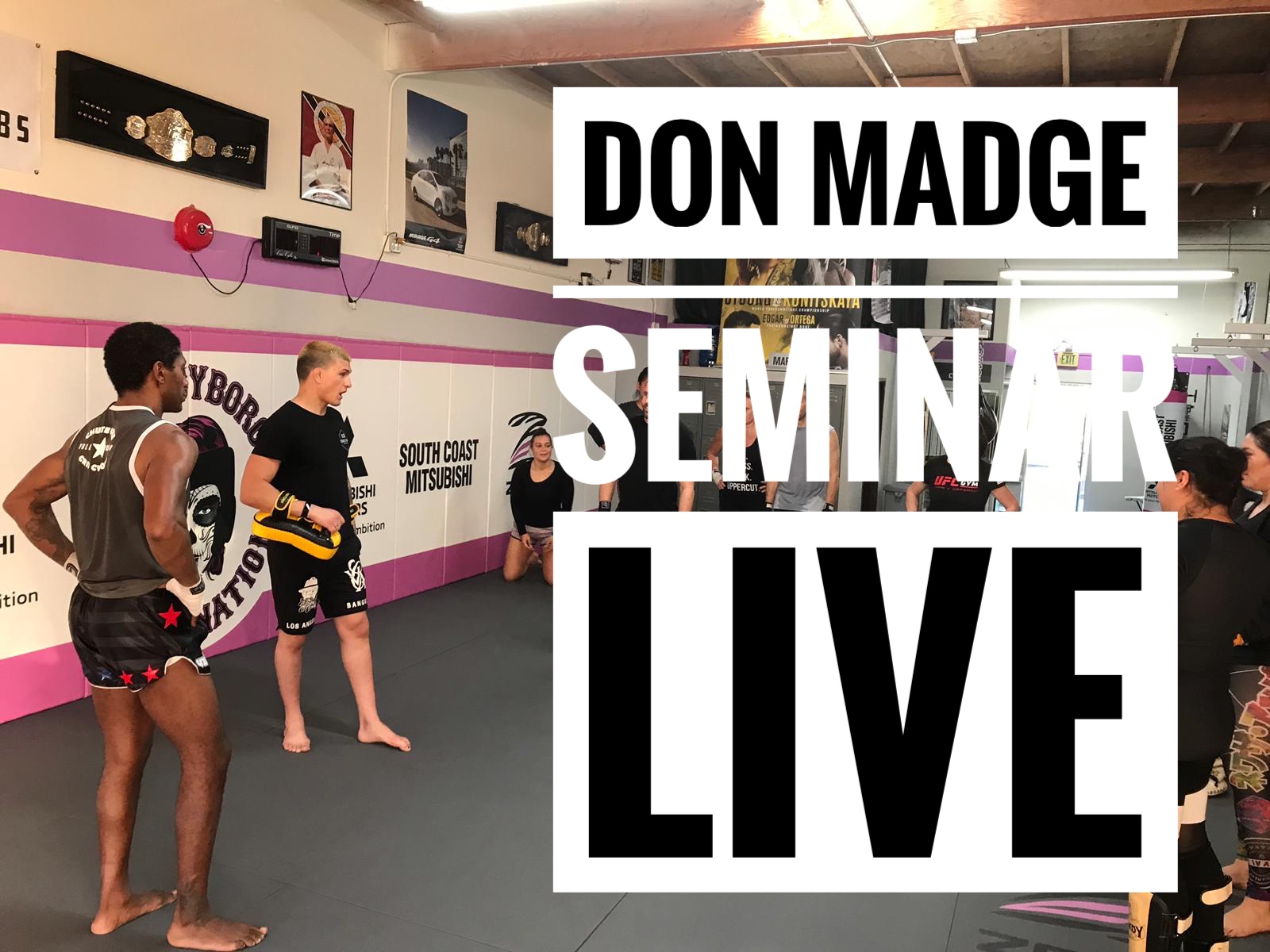 Fans of South Africa's hottest UFC prospect Don Madge got a treat when UFC Champion Cris Cyborg hosted her training partner inside her private training facility for a seminar focusing on striking for the sport of mixed martial arts, mma.  Don Madge a veteran of over 100 Muay Thai fights recently scored his first UFC win via an impressive 2nd round Knockout over Te Edwards which scored him an additional 50,000$ fight of the night bonus.

Don Madge has spent the past 6 weeks in Southern California helping Cris Cyborg prepare for a UFC 232 super fight against UFC 135lbs champion Amanda Nunes who will be competing up in weight to meet Cris for the Featherweight championship.   Cyborg a 2x Brazilian Jiu Jitsu World Champion will be facing a BJJ Black Belt in Amanda Nunes. Shoutout to Jimenez Media Productions for the highlight of the seminar.
Dec. 29th the fights take place live on Pay-Per-View from the Tmobile arena in Las Vegas Nevada, headlined by a rematch of Jon Jones Vs. Alexander Gustafsson from Sweden.  Fans looking to attend the official Cyborg Nation afterparty can head to the Wynn Intrigue night club following UFC 232.  IF you have not purchased your OFFICIAL CRIS CYBORG uniform for UFC 232 order your KEEP BRAZIL CREONTE FREE shirt or hoodie from our online store. CLICK HERE.