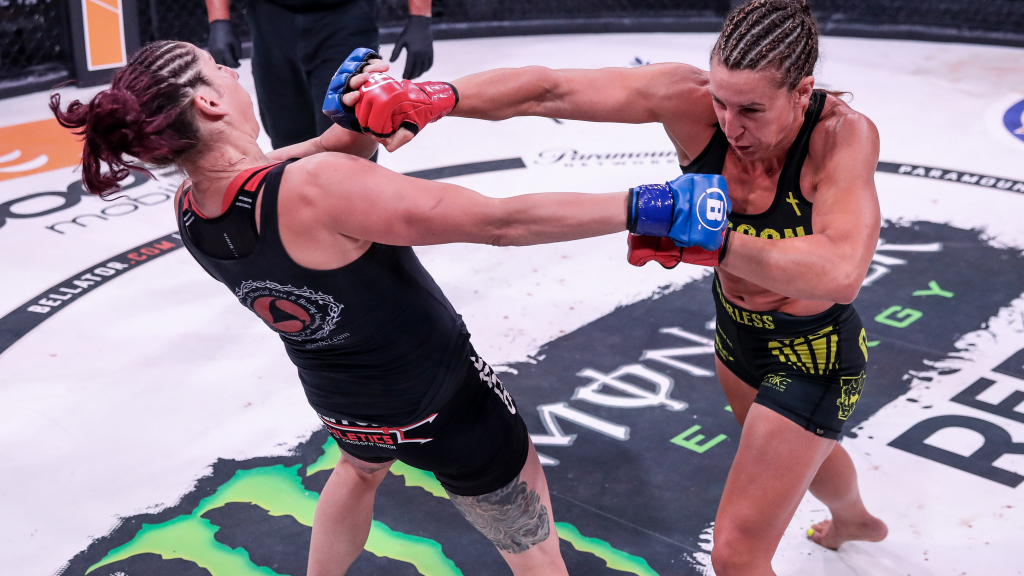 The House that Julia Budd built, that's what you could call the female featherweight division at Bellator MMA.  Julia Budd who was the promotions first Featherweight Champion and helped establish the promotional division as the premier 145lbs division in all of Women's Mixed Martial Arts.
Since losing her championship belt to Cris Cyborg at Bellator 249 Julia Budd rebounded with a big win over top featherweight contender Jessy Miele at Bellator 244.  With a professional MMA record of 14 wins, Budd has only been defeated by Ronda Rousey, Amanda Nunes, and Cris Cyborg.
With 4 successful defenses of her Bellator MMA Featherweight Championship, Julia Budd is considered the top female featherweight in the history of the promotion, in her recent interview with James Lynch she revealed that while her plan would be to renew with Bellator MMA, that her current contract only has 1 remaining bout in which she reveals who she would like to have it take place against.