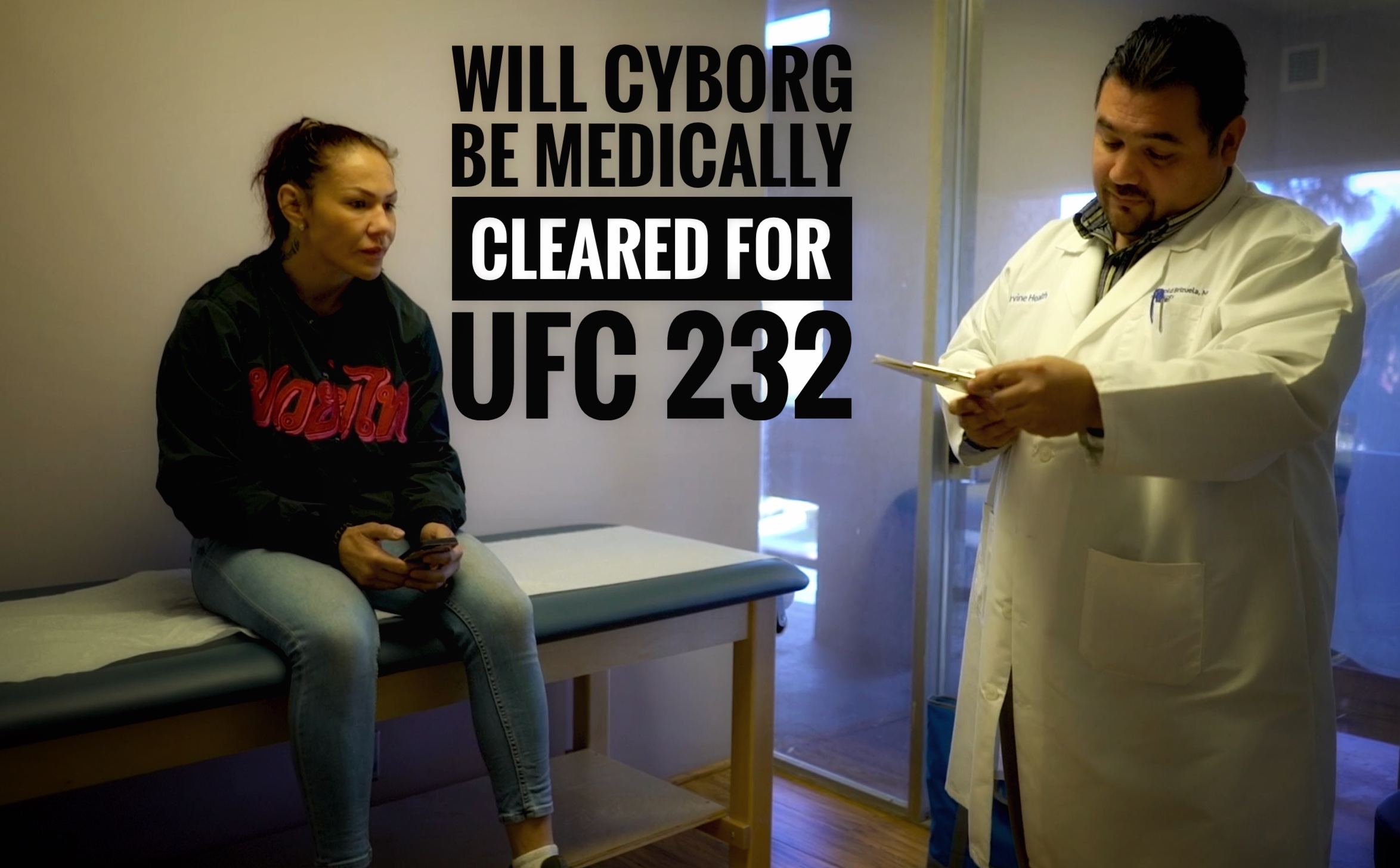 In the 2nd video of the Cyborg Nation UFC 232 video series we see UFC Champion Cris Cyborg scrambling to react to the news that UFC 232 will no longer be taking place this Saturday at the T-mobile arena in Las Vegas, and instead has been changed to The Forum in Inglewood California.
While California is the USA Hometown of Cyborg Nation, currently Cris Cyborg was not licensed to compete professionally in the sport of Mixed Martial Arts within the state.  While it is the Holiday season we watch as Team Cyborg celebrates Christmas, and gets prepared for UFC 232 Saturday in SoCal.
Cyborg who will be battling UFC Bantamweight Champion Amanda Nunes live on Pay Per View this Saturday in Los Angeles has captured 3 separate world titles with Strikeforce, Invicta, and the UFC becoming the first fighter male or female to capture 3 major world titles in the sport of MMA. If you have not picked up your #CreonteFree uniform yet, make sure you order in the CYBORG NATION ONLINE STORE the only official place online to pick up exclusive Cris Cyborg licensed clothing.