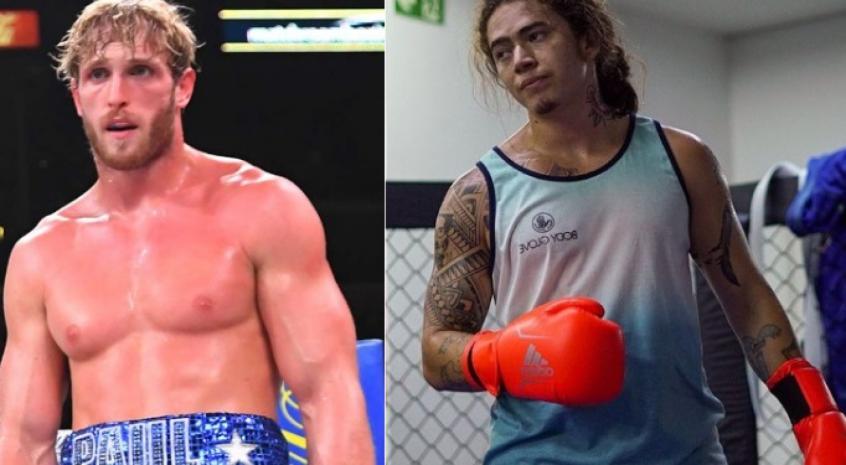 Brazilian Youtube sensation Whindersson Nunes made his boxing debut last night in Brazil against Brazilian Boxing legend Acelino Popó Freitas who is a 4x World Boxing Champion in 2 divisions also having unified the WBO and WBA belts from Salvador Bahia.  The Brazilian Boxing legend went on to put a good exhibition with Whindersson Nunes holding little back as the comedian turned Youtube Star Nunes showed great heart taking several huge punches to the body and head in order to make it to the final bell.
Immediately after the decision was ruled a draw in the spirit of the Exhibition, fans started to ask if we could eventually see a showdown between one of Brazil's biggest social media stars Whindersson Nunes and that of American Social Media sensation Logan Paul who infamously fought American Boxing star Floyd Mayweather earlier this year losing a well fought decision against the boxing legend who famously put a stop to Conor McGregor to keep his perfect 50-0 boxing record.
Querido @Whindersson,

Eu aceito seu desafio. Continue treinando ☺️ https://t.co/PTTNsiH23w

— Logan Paul (@LoganPaul) January 31, 2022

Following the fight, Logan Paul accepted Whindersson Nunes offer congratulating him on his performance and telling him to continue training. Would a fight against Logan Paul happen in the USA or would Whindersson Nunes and Brazil be the venue.
Que honra!! Você inspira mtas lutadoras no esporte, ia ser iradíssimo! https://t.co/IkXdR6FbFA

— Whindersson (@whindersson) January 31, 2022
While Cyborg has yet to make a professional Boxing fight, the only Grand Slam Champion in the sport of Mixed Martial Arts is currently licensed as a professional boxer in the state of California and has been active about telling fans she is looking for an opportunity to become one of the latest cross over stars from MMA to enter into the Boxing ring.  Sending a tweet to Whindersson following his great display of heart against Freitas, Nunes retweeted the Brazilian MMA legend to his 23 million Twitter followers saying it would be an honor to have her on the card, as she has inspired so many."
What do you think Cyborg Nation? After Cyborg's cameo in the Jake Paul diss track, could we see the MMA legend make her boxing debut on a Logan Paul fight against the biggest Brazilian Social Media Star Whindersson Nunes? Who should she fight? Leave the comments below.