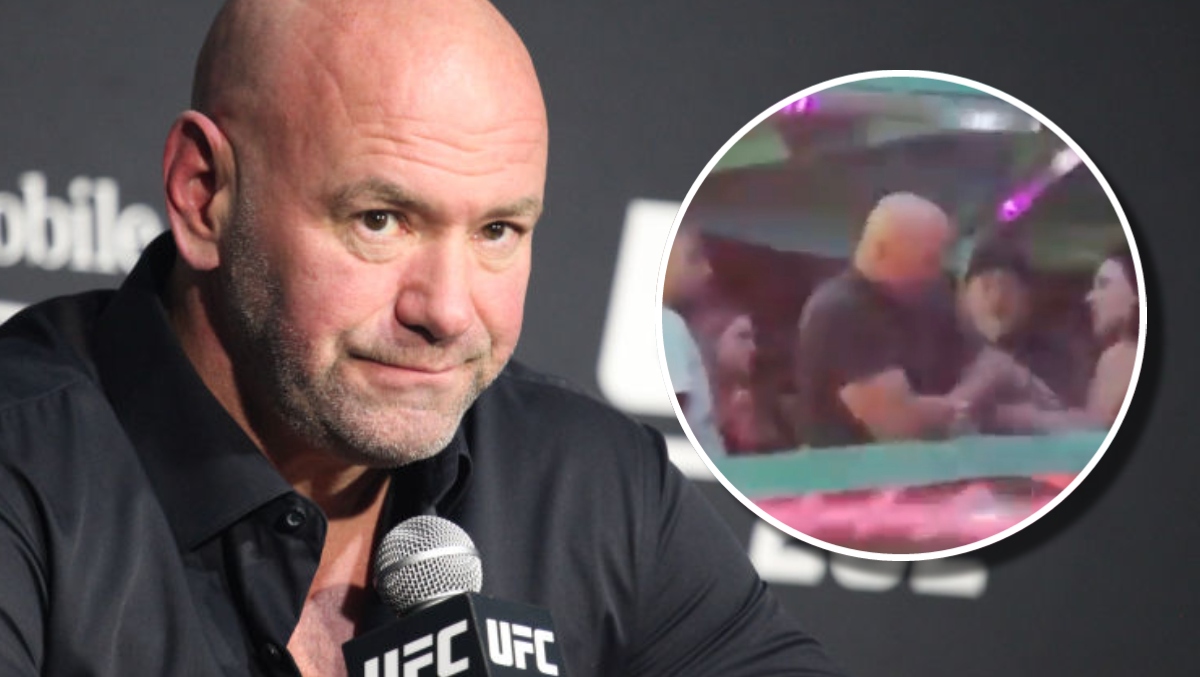 The UFC is one of the largest sports organizations in the World and until recently have had a pretty strong stance on their athletes not being involved in any domestic disputes.  The organization which received it's fair amount of poor publicity with the signing of Greg Hardy after his withstanding history of domestic violence appears to be dealing with a major dilemma following footage of UFC president and vocal spokesperson Dana White assaulting his wife during a recent Holiday Celebration in Mexico.
In the video you can see Dana forcefully grab a women restraining her against her will before she eventually slaps him with her free arm before she receives not one, but two retaliatory slaps as the two of them are separated.  The entire scene was captured by a cell phone camera, and it was later revealed the much smaller women was his wife. While still in Mexico Dana address the video by calling into TMZ stating that "My wife and I have been married for almost 30 years. We've known each other since we were 112 years old. We've obviously been through some shit together. WE've got three kids."  Dana White who has two boys ages 21, and 18 also has a daughter who turned 16 last August.
Dana White went on to say that he is "embarrassed–but it's also one of those situations that right now we're more concerned about our kids. We have three kids (21,18,16) and obviously, since the video popped up we've shown the kids the video and we're more focused on our family right now.  As of now no word has been given if the son's ages 21 and 18 were also in Mexico celebrating or if the 16 year old daughter was still in the USA while Dana and wife brought in the New Year in Mexico.
Dana's wife also made a statement to TMZ asking for the public to respect their privacy for the sake of their kids. Previously Dana White has said that putting hands on a women is a hardline with the company and used Greg Hardy's lack of evidence as reason why he was still with the organization, however with this being clear video evidence it will be interesting to see what shareholders or ESPN have to say about this type of video being captured of the UFC president assaulting his wife in public.