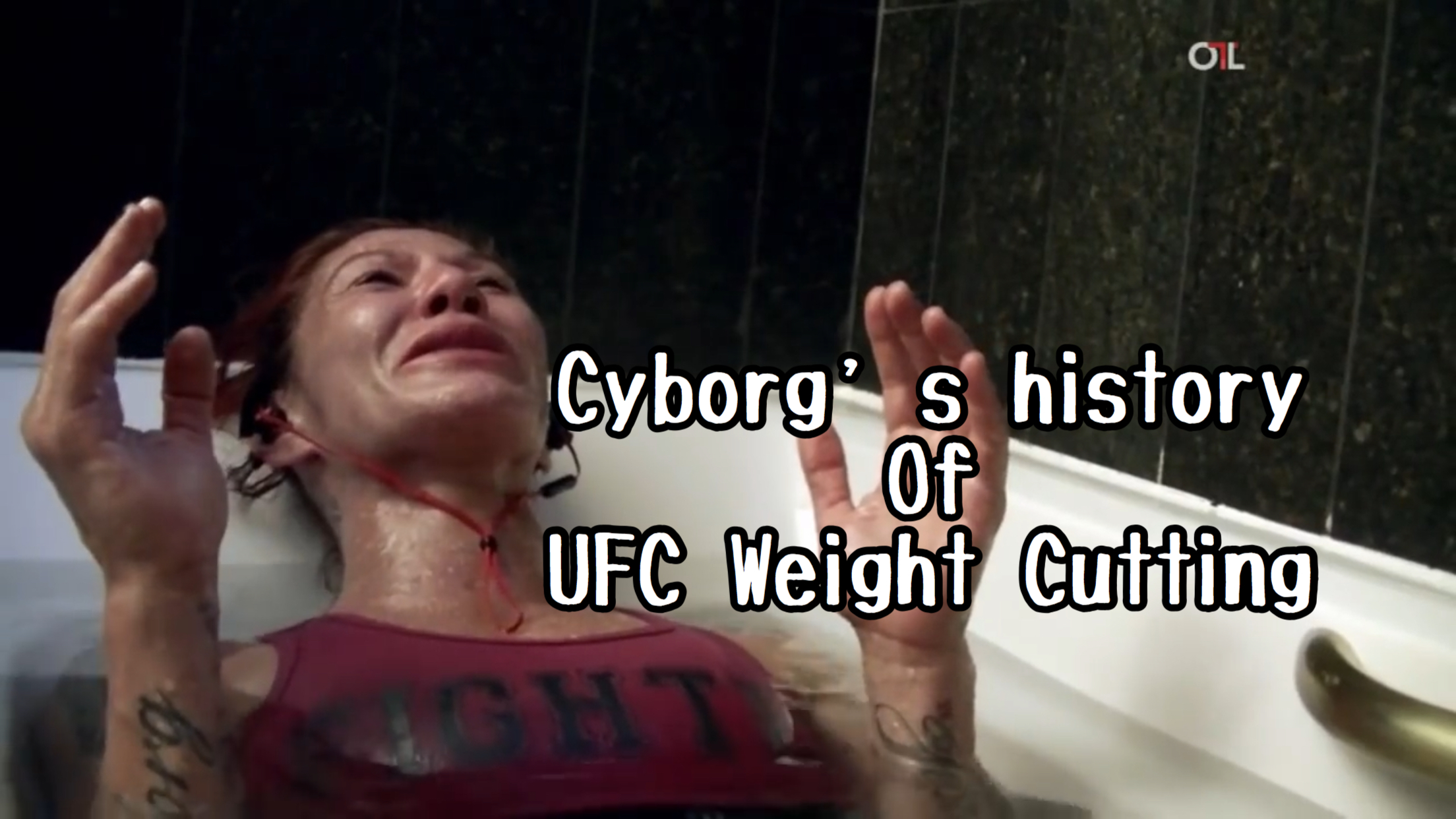 Newer fans of the UFC might not remember, but when 3x MMA Champion Cris Cyborg made her UFC debut in front of a capacity crowd of almost 50,000 fans in her hometown of Curitiba Brazil, she did so at a catchweight of 140lbs despite being the current Invicta FC and former Strikeforce FC Featherweight Champion and having an unbeaten streak that was at that time over a decade of MMA competition without a defeat.
Cyborg went on to defy odds weighing in at 139lbs, in a now public weight cut that she produced in her documentary and released on the date of the UFC FN 95 event, where Cyborg once again competed in her home country of Brasil inside a capacity attendance in the countries capital of Brasilia on a bout that was broadcasted as the #1 most watched female fight in the history of Fox Sports 1 in the USA with over 1.3 million fans tuning in for her main event against Lina Lansburg who was making her UFC debut.
Following the production of this 2016 Outside the Lines episode of Cris Cyborg's extreme weight cuts, the UFC created the female featherweight division, however rather than signing top Female Featherweights they chose to pick two existing bantamweights in Holly Holm and Germaine De Randamie to have them compete while Cyborg was in recovery from lingering weight cutting side effects.  While the UFC refused to sign Featherweights, Bellator started building the division signing stars like Julia Budd, Marloes Coenen, Alexis Dufresne, Boxing Champion Arlene Blencowe, Irish talent Sinead Kavanagh and rising prospect Leah McCourt giving them the deepest most established female featherweight division in the sport of Mixed Martial Arts.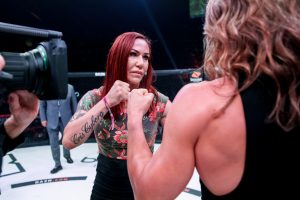 Following a setback against Amanda Nunes, in an event that the fighters experienced a venue change when UFC 232 was moved from Vegas to LA, Cyborg rebounded with a dominant win over Invicta FC Champion Felicia Spencer.  While the UFC does not have enough Featherweight fighters to rank a division, most experts viewed Spencer as the #1 contender in the UFC.  Signing a large free agent contract, Cyborg will now join the deepest Featherweight division in the sport when she challenges Julia Budd, this Saturday Jan 25th inside The Forum at Bellator 238 in downtown Inglewood CA. To get your tickets in the official Cyborg Nation fan section, use code CYBORG with ticket purchase HERE.