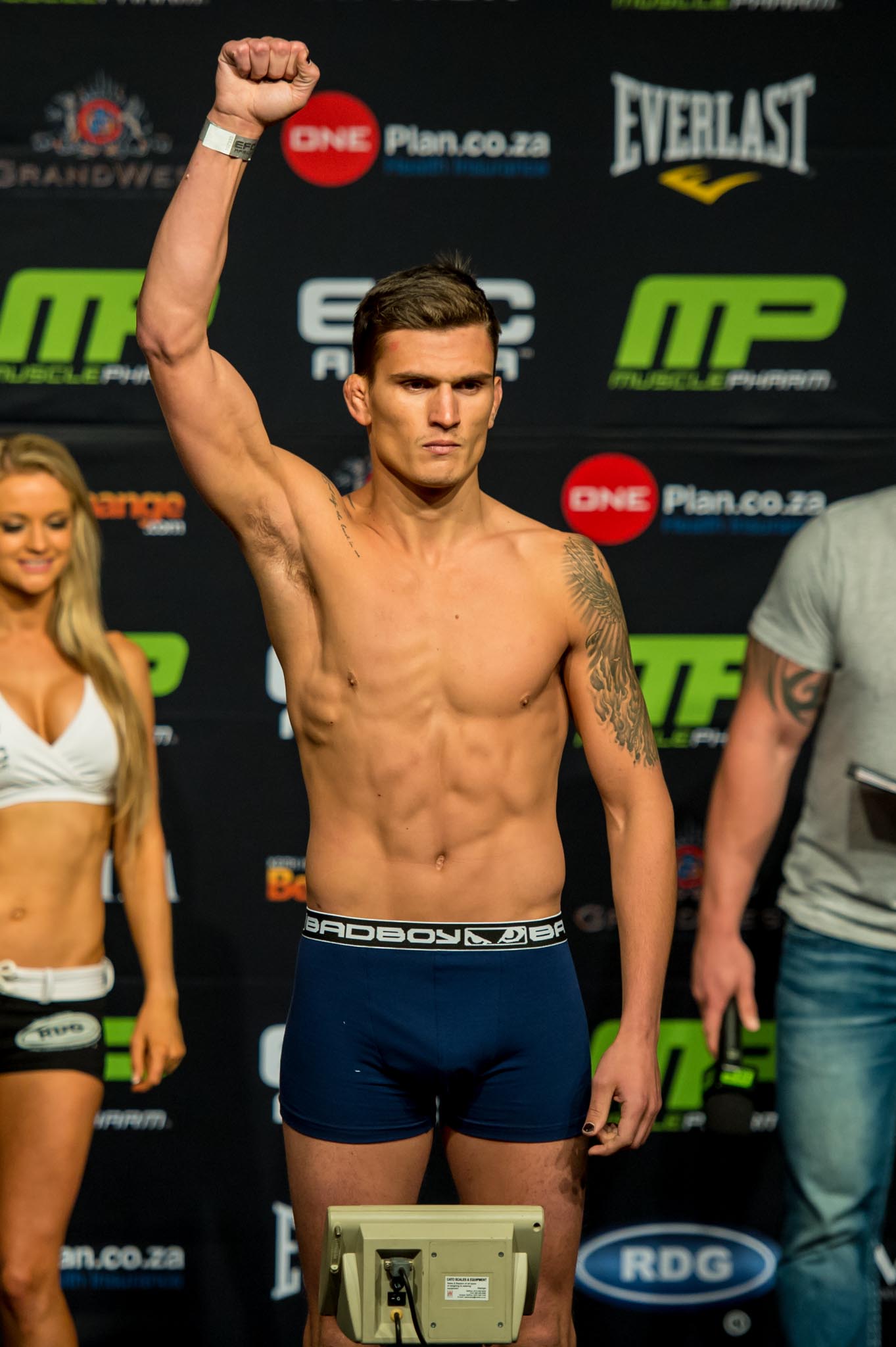 Don Madge is a new name to most of the UFC fight fans in the USA, however he has been a STAR in his native country of South Africa for sometime!  The veteran Combat Sports standout has had over 100 Muay Thai fights, only losing 4 bouts in all of that time!  The multiple time K1 and Muay Thai star excelled in boxing before transitioning into Brazilian Jiu Jitsu and eventually the sport of mixed martial arts.  With a 7-3 professional record, Don Madge has climbed to the top of the Lightweight division in the EFC Extreme Fighting Championship of Africa and has been capturing the hearts of fans around the globe.
One of the true standout stars of EFC, Don Madge has been filling 10,00 seat arena's with fans to support his exciting mix of striking and grappling.  The Brazilian Jiu Jitsu Brown Belt is a product of the FightFit Militia and Mad Fit MMA.  With notable wins over PRIDE veteran Jadyson Costa, Extreme Couture standout Dave Mazany, and African star Costa Ioannou, Madge has proven he is ready for a larger stage.
Currently in the USA as a part of Cris Cyborg's training camp for UFC 219 against former women's bantamweight world champion Holly Holm, many EFC fans have speculated that Don Madge is going to be the latest prospect to be signed by the UFC.  While no announcements have been made, after watching this highlight video it would seem the UFC has a fighter with Star potential in young Don Madge. To follow along with the career and to find out more about rising star Don Magic Man Madge, check out his official website here!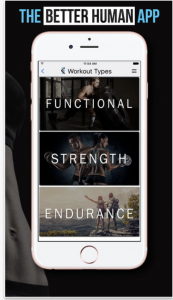 If you still have not downloaded the BETTER HUMAN APP You need to get this app for your phone!  Get the premium membership, and see how amazing the PHOTO FOOD RECOGNITION feature in the premium feature of this app is. BHA will change the way you track your micro and macro nutrients for LIFE!  Get the BHA here and use CODE: CYBORG!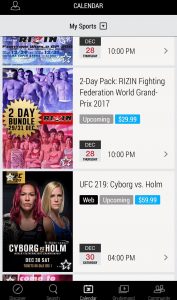 If you are looking to watch UFC 219 but are not sure what your plans are going to be for the New Year's weekend, take advantage of the FITE TV app on your SMART PHONE!!! You can now watch ALL THE FIGHTS YOU WANT straight to your phone.  These are legal downloads, so the stream is never slow and go and you always get to stream in real time speed!! If you are not sure you are going to be able to be home for my fight against Holly Holm, ORDER YOUR PPV to your Phone NOW and use the discount code: CYBORG to SAVE TODAY!