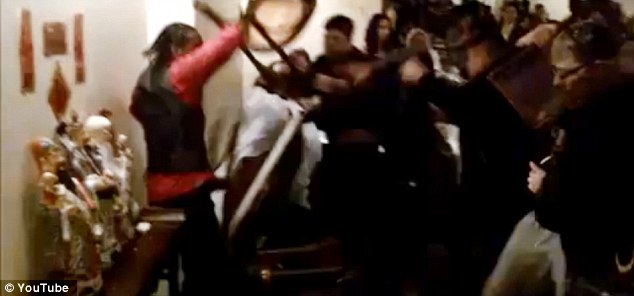 There are not many groups tougher than the three that went out to eat last night in Huntington Beach.  UFC Champion Cris Cyborg, former P4P champion Jose Aldo, and Rizin Heavyweight Champion Gabi Garcia were inside a local Teppanyaki restaurant with South Coast Mitsubishi when the chef decided to start playing with the food!
Watch this awesome video as you can see your favorite MMA stars enjoying their night out as Cris Cyborg was treated to a meal with the team to celebrate her UFC 214 victory over Tonya Evinger capturing the UFC 145lbs featherweight championship belt.  Jose Aldo is currently in the USA and training boxing under the tutelage of Robert Garcia in Riverside California. Aldo recently suffered a setback to newly crowned UFC Featherweight Champion Max Halloway in Brazil, but is looking to rebound with a high profile fight on an upcoming UFC card.
Gabi Garcia most recently fought in Japan for the Rizin Fighting federation.  Facing a tough russian opponent, Gabi's fight was ruled a No Contest when her fingerless gloves accidentally allowed her finger to scratch the eye of her opponent during a scramble caused by a kick. Gabi Garcia will be back in Japan this October for Rizin, though no opponent has been named yet.
Teppanyaki is a style of preparation where all of the food is cooked on an open grill in front of the individuals eating, and the chef uses a multitude of techniques to skillfully show his mastery of the preparation process required to cook the desired meals ordered.  At the conclusion of the meal he attempted to play catch as he tossed the food around the table.  Have you ever eaten at a Teppanyaki restaurant?