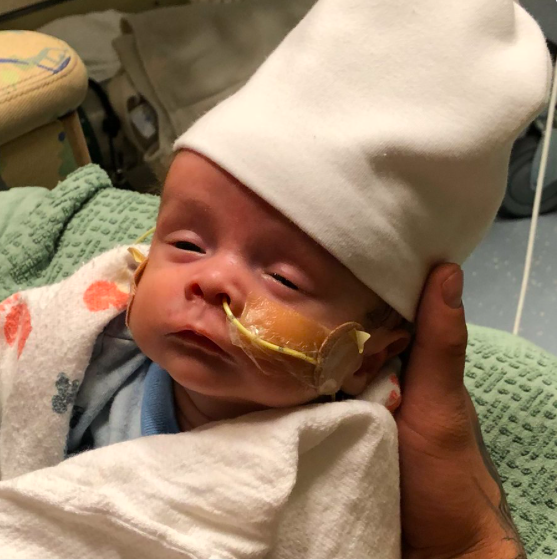 Cyborg Nation we have great news today!  Yesterday we asked you to pray for UFC fighter Ray Borg and his family as they were heading to Denver for an emergency surgery for their newborn.  We are happy to tell everyone that God is Great, and the blessing of life shown are Ray Born is reporting the surgery at the Choldren's Hospital of Colorado was a success.
Thank you to everyone for their positive thoughts and prayers during this time and much thank you to the Children's hospital of Colorado and all of their staff. Anthony's surgery was a success. 🙏🏼 pic.twitter.com/vOMyel78Sg

— Ray Borg (@tazmexufc) April 25, 2018
Ray Borg who was scheduled to fight Brandon Moreno at UFC 223 suffered an injury during the Conor McGregor assault in Brooklyn New York which resulted to the removal of his fight. Shards of broken glass caused the injury which were caused when Conor McGregor grabbed a moving dolly and threw it into the bus window.
The bout against Brandon Moreno has now been rescheduled for UFC Chile.  Earlier this week we wrote that UFC Chile had lost the main event and the Co Main event matchups.  At this time there has been no new bouts added to replace those two fights.  We will update you when news changes.