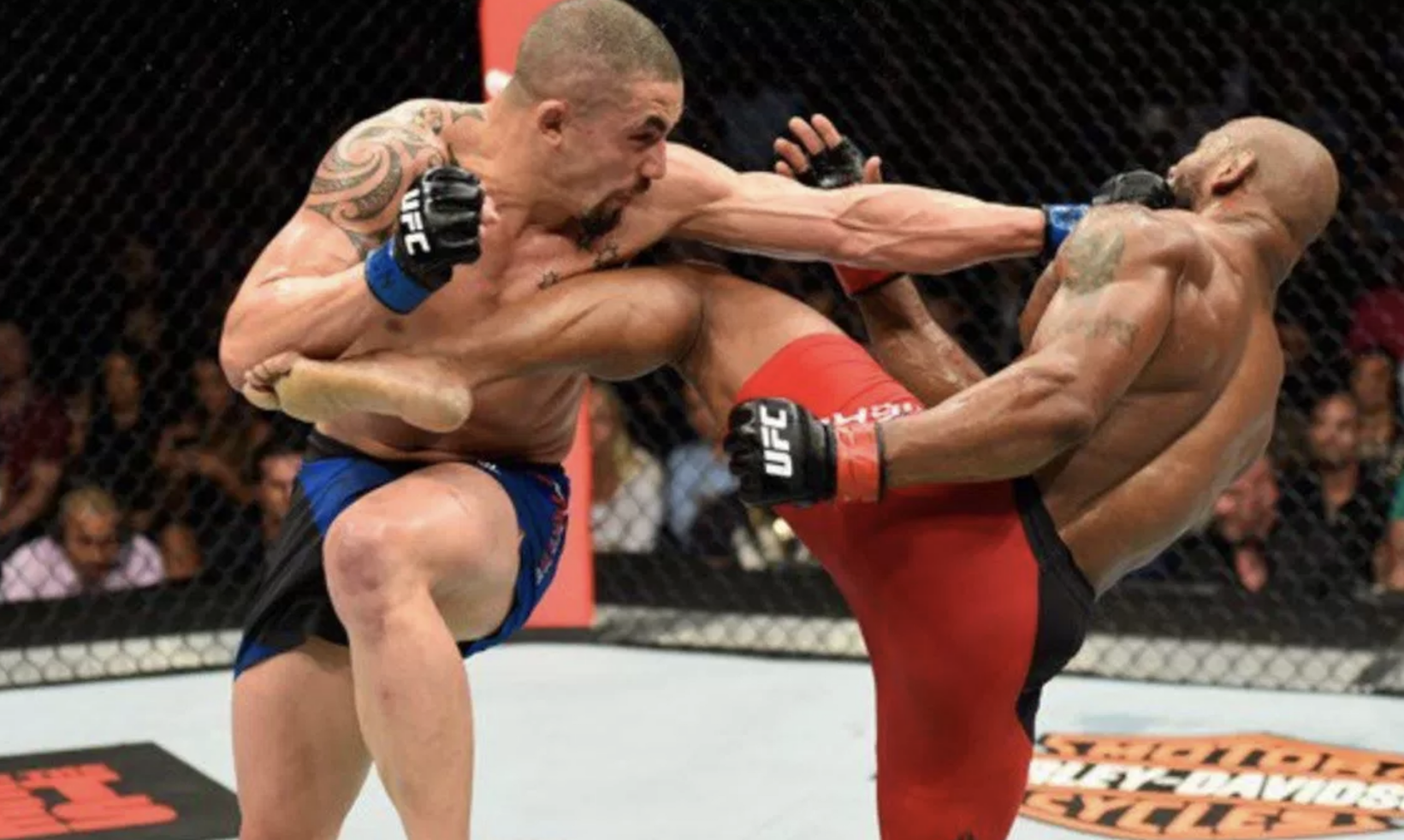 Lots of rumors are starting to show smoke, and when there is smoke there is usually fire.  The latest bout to be talked about is a rematch of Robert Whittaker Vs. Yoel Romero to be taking place in Chicago at UFC 225 inside the United Center is first reported by BJPenn.com and with other reporters like Brett Okamoto and Ariel Hawani saying they have received similar reports.
Robert Whittaker won the Interim belt by defeating Yoel Romero via decision and was later given the undisputed title after G.S.P vacated the belt he won by defeating Michael Bisping.  Currently Whittaker is scheduled to represent Australia in the 2018 Common Wealth wrestling games, and if he does that he will become the first UFC Champion to ever do so.  Whittaker's team has referenced the wrestling competition as training in preparation to the fight against Yoel Romero.
Romero who earned the fight after an impressive KO against Luke Rockhold in a bout he accepted last minute to replace an injured Robert Whittaker will receive the title fight even though he missed weight in his victory.
Whittaker who is 27 years of age fights out of Menai, Sydney.  He had his first professional MMA fight in 2009 before appearing on The Ultimate Fighter: The Smashes welterweight season.  Born in Auckland, Whittaker got invovled in Rugby and martial arts while living in Melbourne at an early age.
Yoel Romero a 40 year old cuban olympic silver medalist is a freestyle wrestler who after winning the Grand Prix of Germany for FILA Wretling in the summer of 2007 did not return to Cuba, instead staying in Germany where he competed in a professional wrestilng league in Germany before transitioning into MMA. Going 5-0 with fights in Germany and Poland in 2011 Romero signed to Strikeforce losing to future champion Rafael Cavalcante by KO.  Making his UFC debut with UFC on Fox 7 Romero impressed everyone wiht his KO victory over Clifford Starks in the first round, since that time his only defeat has been to Robert Whittaker at UFC 213.
Cyborg Nation who do you think wins this fight? Will you be going to Chicago for it?? Sound off in the comments below. If you haven't visited the NEW ONLINE STORE make sure you CHECK IT OUT!!

For a limited time, try to Eat To Win diet and nutrition plans developed by Cris Cyborg working with the Better Human App to bring flexible reliable eating to all of Cyborg Nation.  Get your Diet Plans HERE!