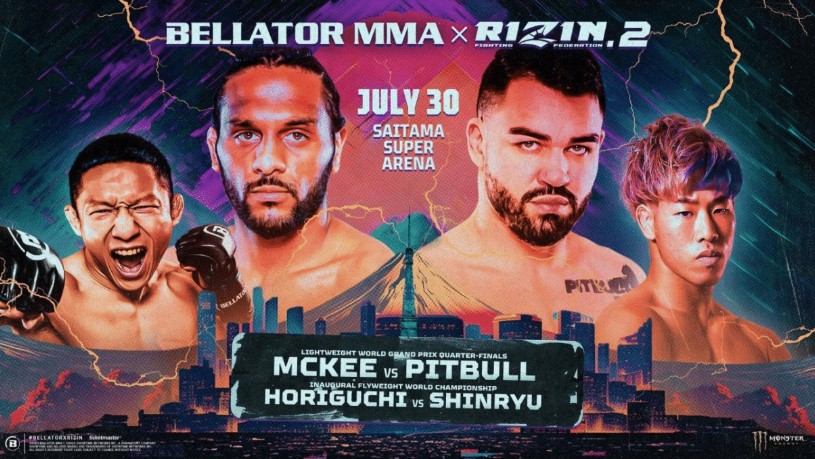 A.J. McKee the former Bellator Featherweight and Grand Prix Champion is continuing his journey as the black samurai in Japan as Bellator MMA announced their second Super Rizin event with Rizin FF taking place in Japan July 30th (29th in the USA).  The event will be headlined by a Bellator LW Quarter Final Grand Prix matchup showcasing A.J. Mckee in a return to Japan against former Bellator LW Champion Patrick Pitbull.
This past December Bellator X Rizin was a clean sweep for the Bellator MMA promotion as they went 5-0 showcasing just how world class the Bellator MMA roster is at the current moment.  AJ who is 1-1 with Patrick's younger brother Patricio will look to showcase his skills in front of another sold out crowd as McKee competed on the first Bellator X Rizin event in front of a crowd of over 60,000 fans in attendance.
Also on the Super Rizin event will be Kyoji Horiguchi as he battles Makoto Shinryu for the inaugural Bellator MMA Flyweight World Championship.  Other Bellator MMA stars scheduled to complete on the card include Juan Archuleta, Tofiq Musayev, and kana Watanabe as she faces Veta Arteaga.