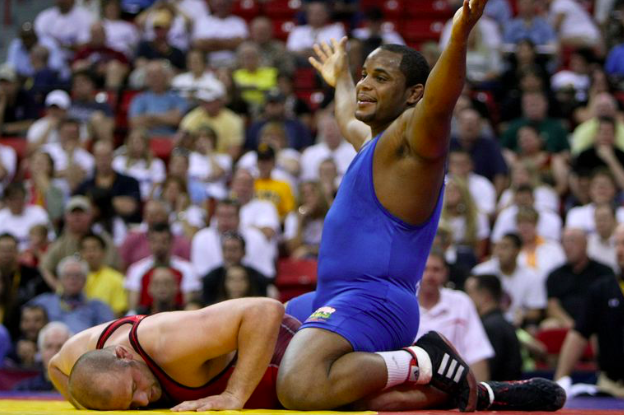 He may be a current UFC Champion, but DC has always been a wrestler at heart.  Daniel Cormier was just recently named the head wrestling coach at Gilroy High School a school in Northern California.  Cormier who trains at the American Kick Boxing Academy, has a house in Gilroy with his wife and children.
as reported by MMAFighting.com Cormier's new job as head coach of the High School wrestling team doesn't interfere with his fighting career, as he is currently in camp to face UFC Heavyweight Champion Stipe Miocic at UFC 226 as part of International Fight Week.
As a great sign of community service, Daniel Cormier will also be reportedly donating his entire salary to the assistant coaching staff at the high school. "This opportunity is huge for me," Cormier told MMAFighting.com. "Wrestling has been the foundation for everything I've done. I'm excited to coach a great team in Gilroy and excited to give back to the town that has accepted me and my family so openly."–Daniel Cormier is a former Olympic Wrestler for team USA and a collegiate standout in addition to his prestigious UFC career.