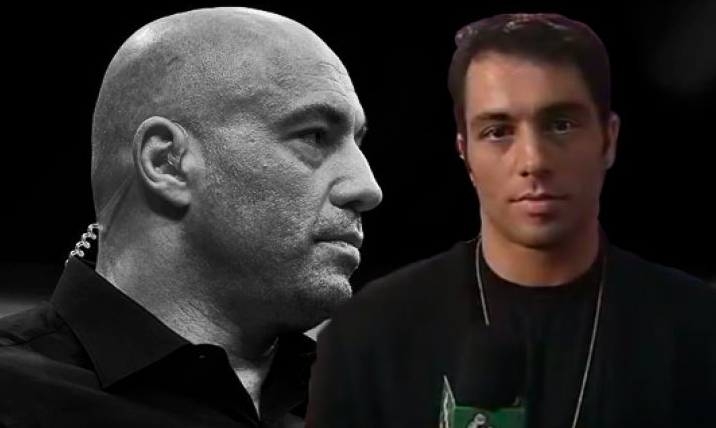 Nowadays there doesn't seem to be many people in the UFC who haven't had some type of run in with Welterweight contender Colby Covington.  Wether it is Fabricio Werdum in Australia, Kamaru Usman at a press conference, or Mike Perry on Twitter- it seems that there are not a lot of people praising Covington nowadays.
Joe Rogan speaking on his podcast went on to say that just because Colby Covington is playing a character, doesn't mean that there might not be serious consequences in the real world when he eventually runs into one of the people he has been discussing.
Rogan goes on to say,"Jon Jones is going to be in front of you one day. You've got to be careful, watch your f**king words. You're going to get slapped in the face by a guy who can kill you with his hands. That's a bad move.
"I get what Colby's doing. He's making a lot of noise and trying to do business. And if you fight him, you're going to make a lot of money, because a lot of people are going to come and see him get his ass kicked."
Speaking to BJPenn Raio. Colby Covington had this to say in response, " I think Joe Rogan should worry about what he's saying about me because we might just meet face to face soon in the near future. He might be commentating that Chicago card, so that's kind of hypocritical of him to say something like that because when he's talking about me, we might be face to face. I might just have to slap him."
Now Colby Covington has placed himself in an awkward position as a Co-main event for UFC 225 where Joe Rogan will be responsible for calling the play by play of his fight against Rafael Dos Anjos for the Interim Welterweight world title.  While Rogan certainly has a point that he is going to have to be in front of people one day, he didn't seem to listen to that advice when him and Dana White were on a flight to the USA after Ronda Rousey had been KO'd by Holly Holm and decided to make unwarranted about eventual female UFC Champion Cris Cyborg having a penis, who was signed to the company, but not fighting in the UFC at the time.