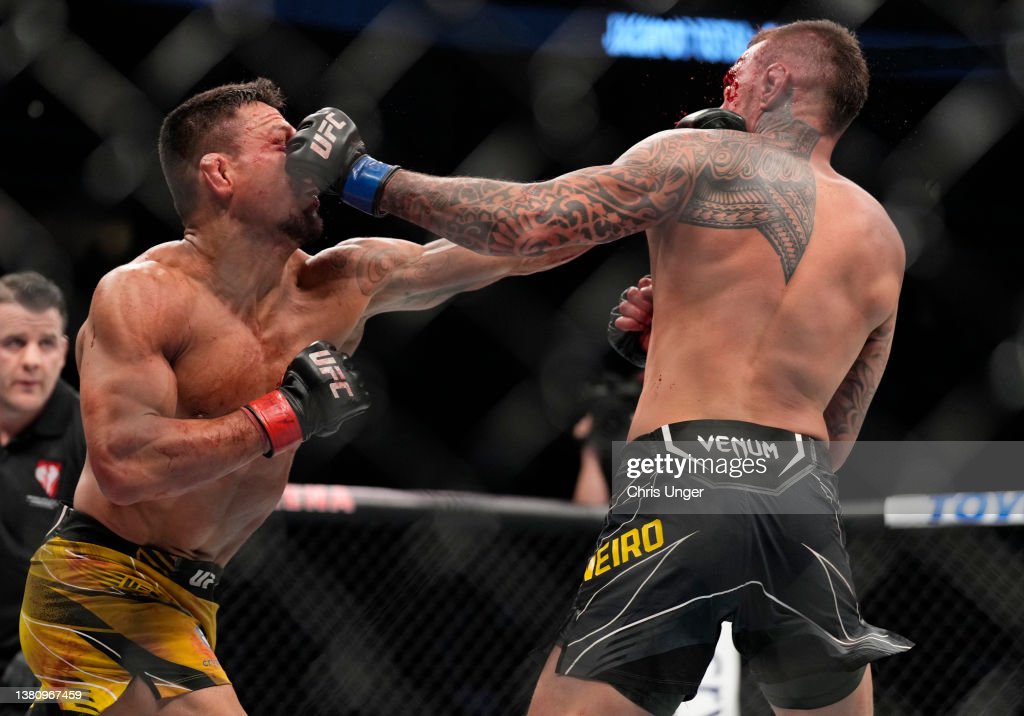 This fight came up fast on March 5th. This fight was really fun to watch since both fighters have had such intriguing problems with each other in the past. A beautiful friendship turned into a ugly problem after training in the same place and jealousy happening in the friendship according to Covington. Jorge Masvidal is an American professional MMA fighter. He currently competes in the Welterweight division for the Ultimate Fighting Championship . Masvidal has been competing professionally since 2003; he has also competed for Bellator, Strikeforce, Shark Fights, and World Victory Road. The reason why Masvidal became so famous so fast was because of a flying knee that broke the record in the UFC of "fastest knockout". When this happened Colby and Masvidal were still best friends and Covington was in his corner in this fight as well. Jorge has a record of 35-16 and has fought really big legends before like Kamaru Usman, Ben Askren who was the fighter he won in 5 seconds against, Darren Till, Damien Maia and a lot more as well.

And now talking about Colby Covington. He is an American professional mixed martial artist who is currently competing in the welterweight division of the Ultimate Fighting Championship, where he is a former Interim UFC Welterweight Champion. As of June 2021, he is #1 in the UFC welterweight rankings. He has fought guys like Max Griffin, Damien Maia, Rafael dos Anjos, Kamaru Usman, Tyron Woodley, Robbie Lawler. He has a record of 17-3. Colby was doing a lot of talking including that he wasgoing to be knocking Masvidal out. And he did won the fight by decision. 
In the same night Rafael dos Anjos fought Renato Moicano and it was a very good fight since they are both really good athletes and can throw hands. As well of Alex Oliveira vs. Kevin Holland who fought and Kevin Holland had his lucky night and won the fight. The rest of the fights were also really good fights and they were all really bloody. Renato Moicano's fight against Rafael dos Anjos was thought by a lot of people that was fight of the night and some say that it was a even better fight than Masvidal vs. Covington.