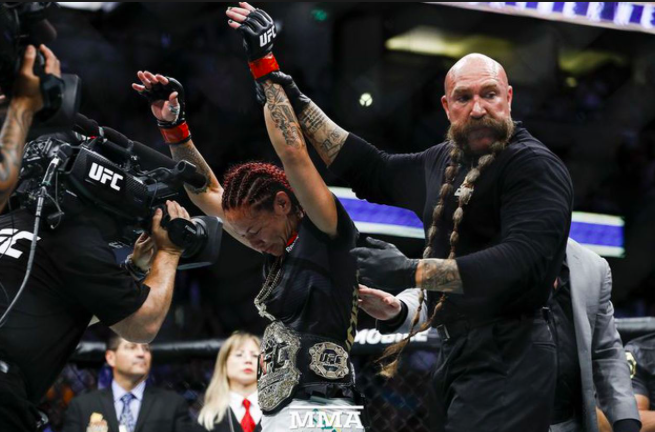 News just broke that UFC 232 originally scheduled for Las Vegas will now take place in Los Angeles California.  Despite the fact that Jon Jones had an adverse test collected from a recent USADA sample, the UFC has moved the event from Las Vegas to LA.  Fans who have bought hotel rooms, tickets, and made other arrangements are now scrambling to accommodate the venue change.
https://youtu.be/s1uALP8-8PE
In the lead up to UFC 232, The UFC followed Team Cyborg to document the COUNTDOWN to this weekends PPV, footage captured Don Madge working with Cris along side Jason Parillo inside the new Cyborg Nation training facility in Huntington Beach California.
With the bout change from Las Vegas to California UFC 232 will now take place in the USA capitol of Cyborg Nation, and we are expecting a crowd full of Cris Cyborg fans and supporters.  Check out the most recent UFC Countdown video and get hyped for Saturday! Set your DVR to record the FS1 portion of the prelims, and make sure to order the PPV early to prevent any delays.