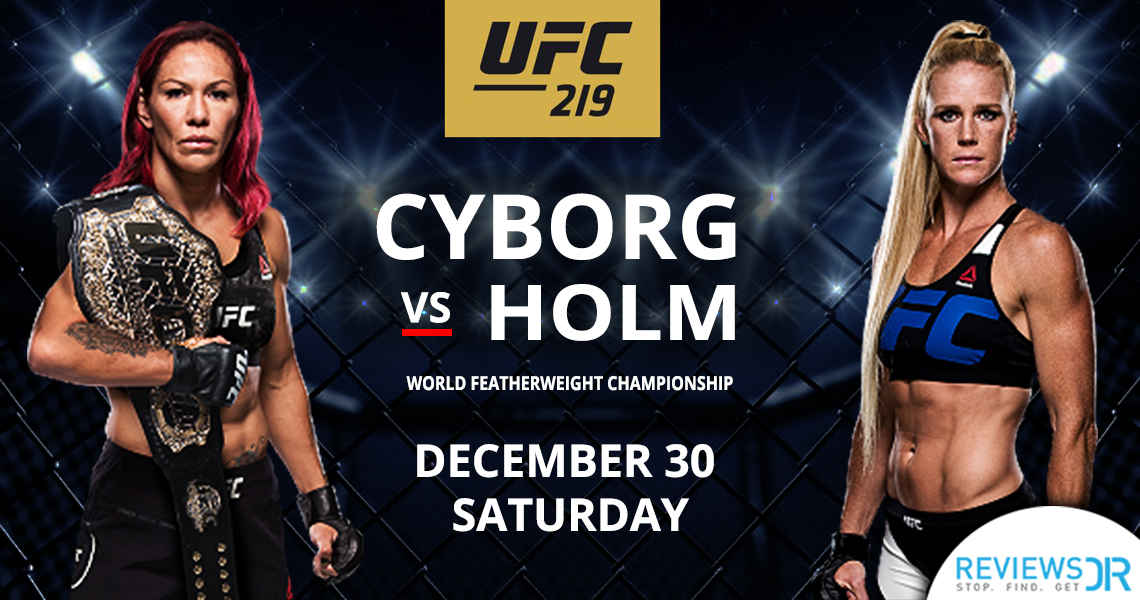 CYBORG NATION it is FIGHT WEEK in Las Vegas, which can only mean one thing…A NEW SEASON OF CYBORG NATION, the hit digital series that brings fans behind the scenes and gives them a chance to see all the craziness that is fight week!
In episode 1 we catch Cris Cyborg's last sparring session in California before heading to Las Vegas for UFC 219's main event against former UFC Champion Holly Holm Dec. 30th at the Tmobile Arena.
If you are going to be in Las Vegas, Don't forget to bring a New Teddy Bear to the UFC 219 Open Workouts tomorrow from 1-3 PM.  The Teddy Bears will be collected and given to the kids at the Sunrise Children's Hospital of Las Vegas.  If you are not going to be able to make it to Vegas in time for tomorrow open workout, you can also drop off the NEW teddy bears from 8am-1pm Thur and Friday inside the MGM Grand Sports Book at the MMA JUNKIE RADIO STATION.
If you still haven't RSVP your place at the Afterparty, don't wait…Go online and complete the guest list form, in the comment section be sure to put "Cyborg Nation" COMPLETE THE FORM ONLINE BEFORE DEC 29th for FREE ENTRANCE into the MGM Grand's amazing FOUNDATION ROOM.
If you are unable to be in Vegas for the fight, make sure you watch UFC 219 on PPV.  You can now buy the PPV directly to your Phone or other Smart Device, to order the PPV direct to your cell phone click here!