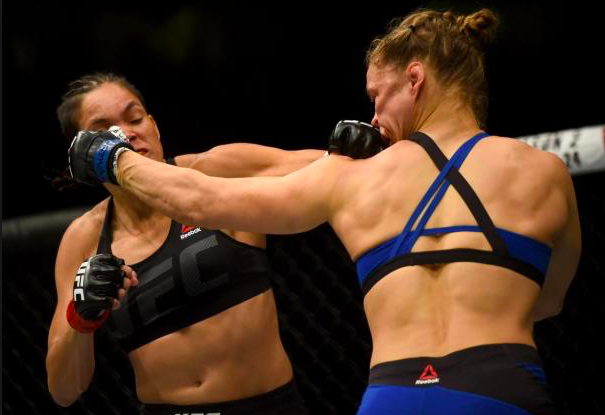 The Nielsen ratings are in for the UFC 224 prelims shown on FX and they are not good.  Despite the fact that FX is broadcasted in more homes than FS1, the show did not see a boost in viewership and instead drew an average of only 574,000 viewers making it the lowest rated prelim card on PPV since Amanda Nunes's last performance at UFC 215.
Lowest UFC PPV prelims since UFC 215 (which was also headlined by Amanda Nunes). https://t.co/q60ROfM5sy

— Jed I. Goodman (@jedigoodman) May 15, 2018
The broadcast drew a dismal 0.21 in the A18-49 and did only slightly better in the M18-49 demo drawing 0.29 By comparison, the last time the UFC prelims were shown on FX the telecast averaged almost an additional 100,00 viewers.  The peak of the telecast came when Cezar Ferreira was able to submit Karl Roberson.
While PPV numbers are not announced, rumors circulating from TerezOwens who broke the ESPN deal with the UFC are stating that the event is speculated to only have sold around 85,000 buys making it the least bought PPV for the company in the past 10 years. While those numbers are never made public, the announced attendance of UFC 224 was only 10,696 which makes it the lowest attended PPV of 2018 by a live audience so far.
#UFC224 prelims on FX averaged 574k viewers.

The other 2018 #UFC PPV prelims:

UFC 223 892k
UFC 222 905k
UFC 221 697k
UFC 220 905k

Last time UFC PPV prelims on FX: UFC 216 653k

— Jed I. Goodman (@jedigoodman) May 15, 2018
None of the combat sports events last weekend — UFC 224, Bellator 199 or Lomachenko vs. Linares — cracked the top 10 for social rankings according to Nielsen. It was all NBA and NHL Playoffs from top to bottom. pic.twitter.com/5pYfBUzyzW

— Damon Martin (@DamonMartin) May 16, 2018