Canal Combate of Brazil is reporting that the UFC is putting together TJ Dillashaw Vs. former champion Cody Garbrant as a rematch to their UFC 217 fight which TJ Dillashaw was able to win Via TKO in the 2nd round.
The urgency of booking a Championship fight for UFC 222 is because of the news that UFC Champion Max Holloway has been forced out of his upcoming main event against Frankie Edgar has just been made public.
News of the replacement main event was first made public by Canal Combate of Brazil.  Also rumored to be stepping in for Max Halloway is rising prospect Brian Ortega who is being reported as a candidate to face Frankie Edgar and keep him on the UFC 222 fight card
Fans have been expecting an International Fight Week with Stipe Miocic Vs. Daniel Cormier, TJ Dillashaw Vs. Demetrious Johnson, and Cris Cyborg Vs. Amanda Nunes.  While the last two fights have not been confirmed for the event, speculation has been that the announcements are forthcoming.
Cyborg Nation what do you think?  Are you excited to see the TJ Dillashaw /Cody Garbrant rematch?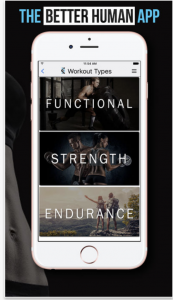 If you are not using the BETTER HUMAN APP as you are trying to reach your 2018 New Years fitness goals, make sure you download the APP. Get the premium access and use the discount code: CYBORG to save. BHA is the easiest most effective way to manage your micro and macro nutrients while storing workout details and fitness planning all in the same place! Do yourself a favor a get started on your path to fitness success TODAY by downloading for the Iphone HERE and if you are an ANDROID user HERE.