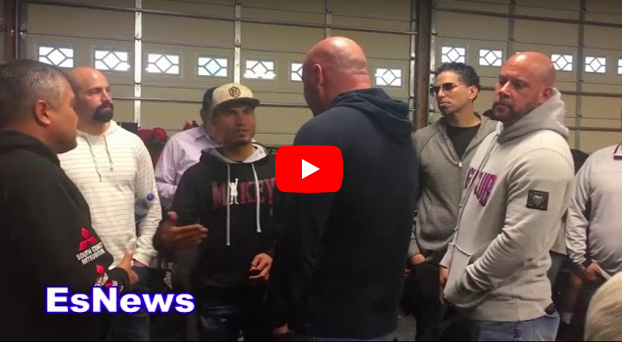 Deep in the roots of the UFC is the history of boxing, especially considering the President Dana White was a boxing purist, so much so that his son recently had his first amateur boxing match, which he won!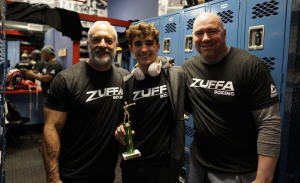 Working with Floyd Mayweather and Conor McGregor, Dana White was responsible for promoting the biggest combat sporting event ever, MayMac.  While the UFC seems interested in bringing Conor McGregor back into the cage for his next fight, it is obvious that they have an interest in Boxing.
Dana White has been spotted around town in his Zuffa Boxing shirts, and most recently appeared at Multiple time world champion Mikey Garcia's gym having a meeting with Garcia.
While the video doesn't show much, Mikey Garcia took a few seconds to drop a seed into the ear of reporters saying "I can't give you guys all the details." Adding, "But if you guys have been paying attention to some of the stuff that I have been saying, this is more proof that we are in the right direction."  What do you think that means? Do you think Zuffa Boxing could be interested in having Mike Garcia fight on one of their events?

If you are looking to start off the summer right, get started with my functional meal and diet plans.  Working together with the creators of the Better Human App we have developed an easy and convenient shopping list and meal plan that will help you reach your micro and macro intake needs.  To get your hands on the plans, click here!