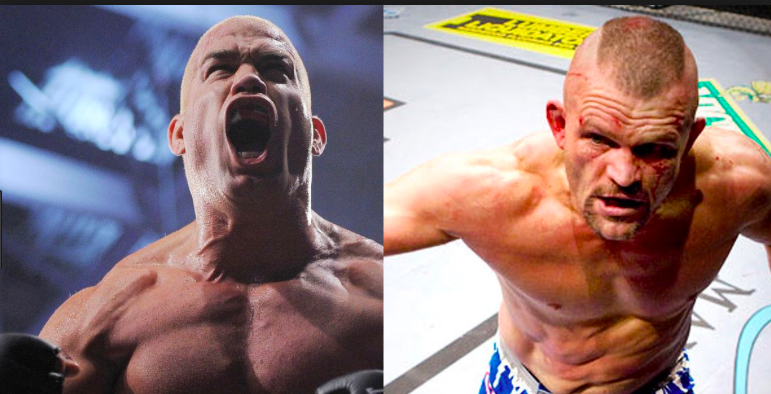 Tito!! Tito!! Tito!! If you are a Punishment fan, you have to be happy to see that Bovada has released early odds for the Chuck Liddell Vs Tito Ortiz 3 fight and they have made Ortiz as a -200 favorite.  What those odds mean is that in order to win 100$ you would have to place an initial bet of 200$, if Tito Ortiz was to win you would get the original 200$ back and gain a 100$ prize purse.
Liddell who won the first two appearances between the fighters opened as a +160 betting underdog.  What that means is that a person who was to bet 100$ on Chuck Liddell would be given back their original bet of 100$ with the addition of a prize purse of 160$ if Chuck Liddell was able to win.
While there has been no formal announcement of the fight, it is largely speculated that a chuck Liddell Vs Tito Ortiz 3 fight will be the first venture into the sport of MMA for Oscar De La Hoya and the Golden boy promotions.  Ortiz and Liddell are two of the original stars in which the UFC built their brand with, and a return to competition is a fight many speculate will drive a substantial amount of PPV interest.