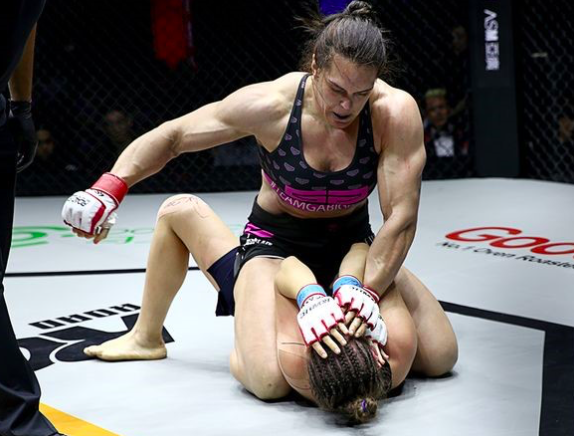 Gabi Garcia is a 3x ADCC Gold Medalist (NOGI) and a  9x IBJJF World Champion making her the winningest female in the history of Grappling.  Transitioning to MMA with zero striking experience Gabi Garcia improved her professional MMA record to 5-0-1 with a 1st round Rear Neck Choke against Russian Combat Sambo champion Veronika Futina at Road FC 47 which took place inside the Cadillac Arena in Beijing China.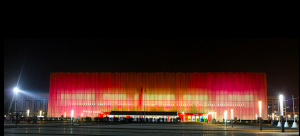 Garcia was able to show great improvement in her standup, having started cross training with Yoko Hamamura at the new Point of Impact MMA facility in Orange, California.  Effectively utilizing her jab, Gabi Garcia was able to manage the distance against the equally tall Veronika Futina before being able to force the fight to the cage.  Once against the cage Gabi utilized a body lock to gain the takedown and top position, where she was able to put on a Jiu Jitsu clinic.  Effectively passing on the takedown Garcia went to mount before threatening with an armbar/kimura combo and taking her opponents back.  Using ground and pound strikes to open her opponent up, Veronika eventually gave her back for the Rear-Neck-Choke submission at 3:49 of the first round.
With the win, Garcia faced a younger opponent who is a master in Judo and a hand-to-hand combat Sambo champion having won the Russian, European, and World Titles who weighed in at slightly over 190lbs.  Garcia who stepped on the scales at 235lbs is scheduled to fight in July for Rizin FF at a weight limit of 210lbs against a rumored fight with Barbara Nepomuceno. With a win over Barbara, Gabi Garcia is expected to compete in an open weight Grand Prix set to be announced for Women's Mixed Martial Arts.