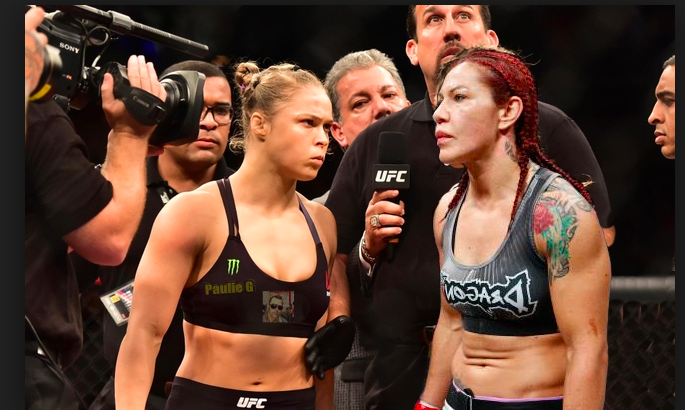 Fans hoping to see a Cris Cyborg Vs. Ronda Rousey fight one day, just got a small bit of hope if they were watching the most recent interview Ronda Rousey gave to Mike Golic on ESPN.  Rousey who was answering a question about the retirement from the sport, quickly put Mike Golic back into his place by reminding everyone she has never officially retired from MMA.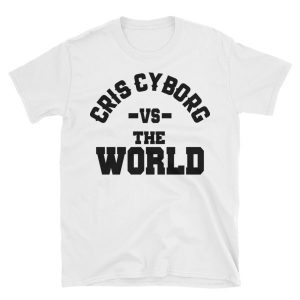 A Judo Olympian and a former UFC Champion, Rousey left the spotlight of the UFC after 2 consecutive losses, moving herself out of the media spotlight entirely.  Now scheduled to participate at WWE Wrestlemania next month, she has made herself available to the media for the first time since her back-to-back losses in the UFC.
Do you think we will see Ronda return to the UFC one day?  She is 12-2 as a professional in MMA after a 3-0 career as an amateur in MMA.  Wins over Cat Zingano, Miesha Tate, Julia Budd help round out her MMA resume.  A former Strikeforce and UFC Champion, Rousey was considered #1 in the sport of women's MMA by many until her back to back losses.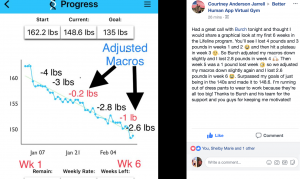 If you are looking to start off the summer right, get started with my functional meal and diet plans.  Working together with the creators of the Better Human App we have developed an easy and convenient shopping list and meal plan that will help you reach your micro and macro intake needs.  To get your hands on the plans, click here!