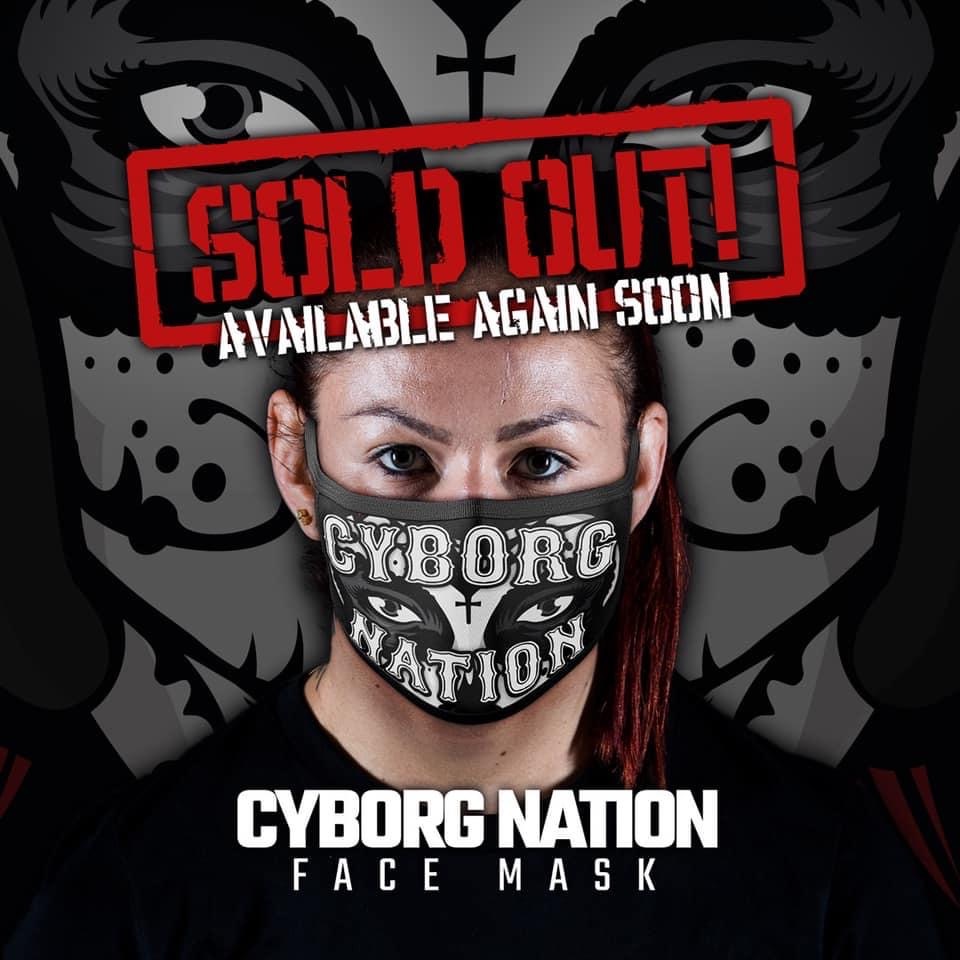 Cris Cyborg continuing to find fun and engaging ways to reach back to the community developed a fun merchandising item for her Official online store with a donation from proceeds going to the Projeto Nova Terra project in Colombo Brazil.

Projeto Nova Terra is a kids facility servicing educational classes, food programs, after school programs and other mentorship outreaches to kids at risk.  Children who are alone during the day, without parents, or in abusive or dangerous home situations of drugs and violence are able to seek refuge inside of the facility while developing self improvement skills and engaging with positive reinforcements.
With a limited print run the initial Cyborg Cloth Face Covering sale lasted only a few hours until the website was updated with no inventory.  There will be a May 4th re-release on the website where fans can RSVP their opportunity to shop now. To place your space in line for an opportunity to SHOP CLICK HERE.
Cover up while you represent the only Grand Slam Champion in the sport of MMA: CRIS CYBORG. Bellator UFC Invicta Strikeforce.  Every member of the Cyborg Nation fan club can represent to the fullest in this face covering.  The product launch follows the CDC (Center for Disease Control's) recommendation that cloth face coverings should be worn in public settings to help slow the spread of COVID-19.