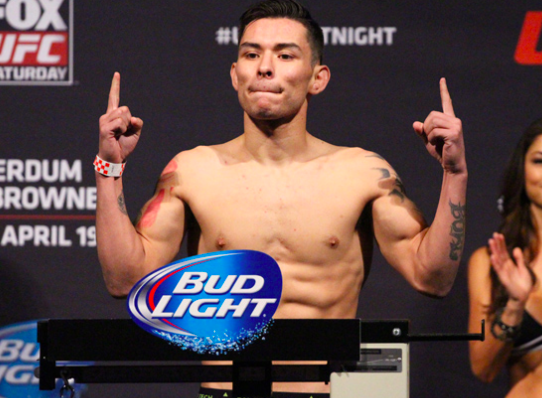 HEEEY!! Yesterday those of you on Cyborg Nation who have been a part of the Ray Borg prayer chain got to witness a miracle! According to the UFC fighters Instagram, his baby is doing much better-to the point that doctors removed the mask and let him hold his baby boy in his arms!
Ray Borg was suppose to fight at UFC 223 however following the Conor McGregor attack he was removed from the event with injuries caused by that assault which took place in the back loading dock of the Barclay's Center. With removal from the card Ray Borg was no longer eligible for his show and win purse, and initial reports where that the Ufc paid him his show purse.
UFC then went to rebook Ray Borg vs his original UFC 223 opponent Brandon Moreno for UFC Chile, however due to the complications his family experienced with the health of their newborn child, and the additional stress the situation has caused, Ray Borg has removed his name from the competition date, instead focusing on his father duties for the time being.
Seizures slowed down, mask came off, and I got to hold my boy today. It's been a great day. pic.twitter.com/tIapv2pV1D

— Ray Borg (@tazmexufc) April 30, 2018