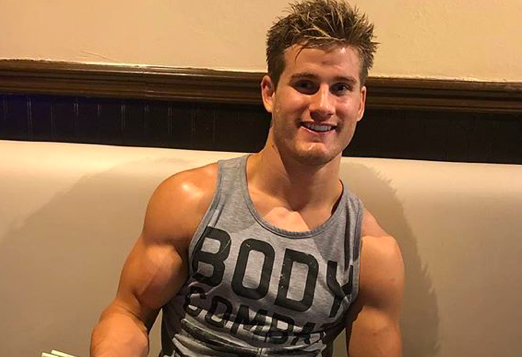 Sage Northcutt has a fitness model body, and after gaining 25 pounds of lean muscle mass ahead of his UFC Boise Idaho fight against Zak Ottow USADA showed up to test him.  Northcutt who took a photo of the USADA officials, and posted it to his social media after blurring the collection agents faces, taunted the anti doping agency in jest asking "I put on 25lbs and I get drug tested haha"
Sage Northcutt who fights in the UFC has been training in martial arts since the age of 4 and at the age of 9 became the youngest person ever to make the cover of SPORT KARATE MAGAZINE.  Undefeated in Kickboxing at 15-0 by the age of 15 Sage Northcutt was conducted into the Black Belt Magazine Hall of fame.
Northcutt will face 31 year od Zak Ottow of Milwaukee Wisconsin who was last in action at UFC 222 alongside Cris Cyborg Vs Yana Kunitskaya where he was able to secure a first round TKO win over veteran Mike Pyle who retired following the loss.