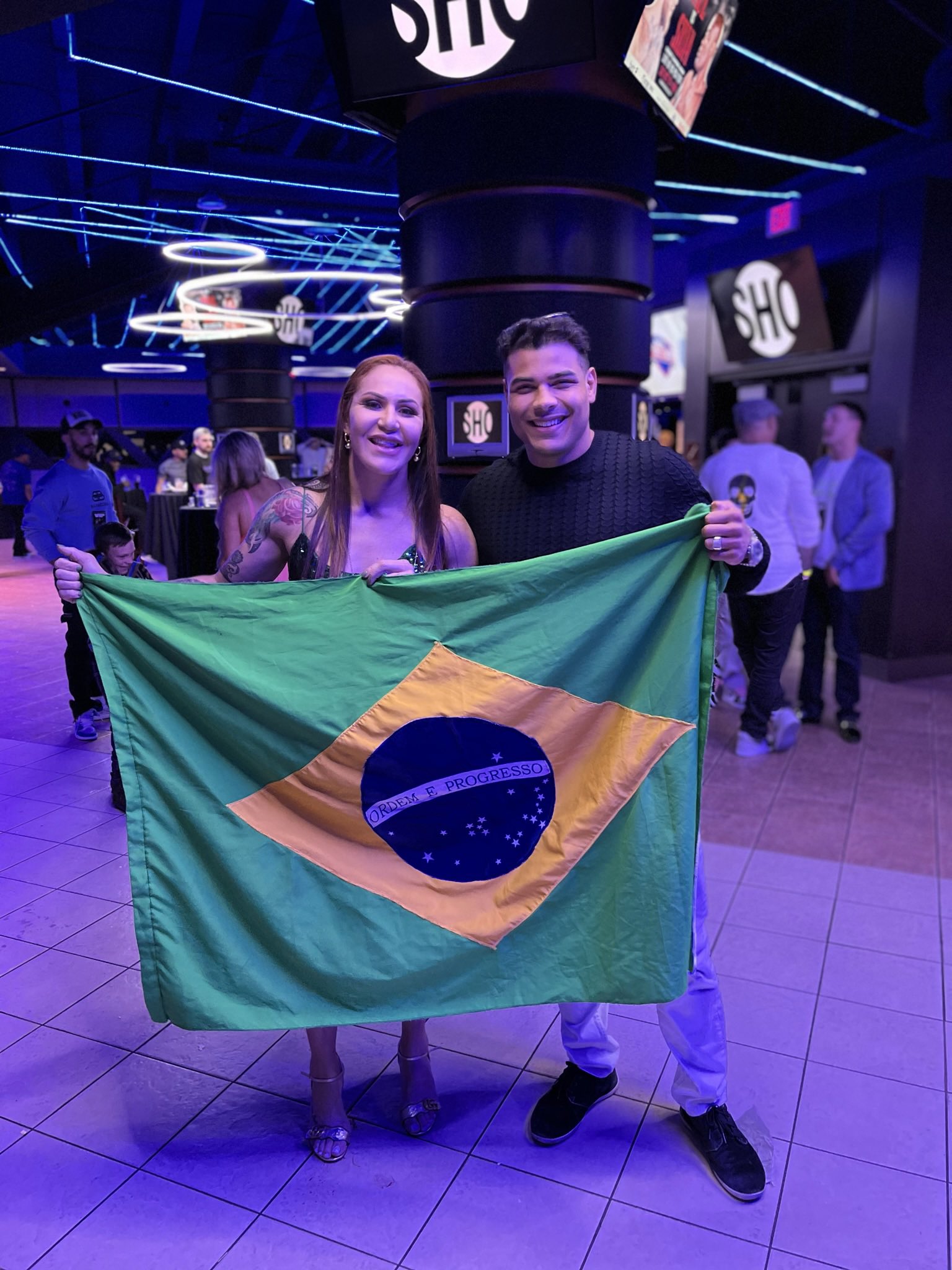 Currently ranked #6 in the UFC middleweight division and a former UFC title contender Paulo Borrachinha Costa is one of the organizations biggest stars in Brazil a company set to leave Canal Combate as their broadcast partner at the end of December to join Band Sports TV as the telecast partner for the UFC broadcasts in Brazil.  Paulo Costa who has a 14-2 professional record inside of the cage is scheduled to fight his final bout Feb. 12th in Australia against former UFC Champion Robert Whittaker, however Costa took to Twitter to imply that he might be looking to try his skills in Boxing following the conclusion of this fight.
Known for his striking power, Paulo Costa is a bit of a 'Vitor Belfort' of the new Era of Brazilian fighters and is considered a fan favorite with almost 400K Twitter followers and 1.3 million Instagram followers and a Youtube channel with over 145k subscriber he is one of Brazil's most recognizable fighter presences on Social Media.  Ranting on Twitter Borrachincha said "My miserable contract with the UFC was up in a few short months. Will epire in time. A new #Boxer is coming to town."  With Cris Cyborg having paved the way for MMA cross overs there is some speculation that Paulo Costa could compete in the Fight Music Show in Brazil when he finally makes his professional boxing debut.
My miserable contract with the UFC was up in a few short months. will expire in time . A new #boxer is coming to town!🙌

— Paulo Costa ( Borrachinha ) (@BorrachinhaMMA) November 3, 2022
Paulo Costa defeated Luke Rockhold by Unanimous Decision last August.  The bout at UFC 278 was a dominate performance for Paulo Costa over a former UFC and Strikeforce Champion.  A victory over Robert Whittaker would again position him near the top of the rankings in the weight class which would place him in a better position when negotiating free agency.  With Bellator MMA looking to have an event in Brazil and PFL in the need of established names, there is a good chance that UFC Australia will be the last time we see Paulo Costa inside the Ultimate fighting championship octagon.