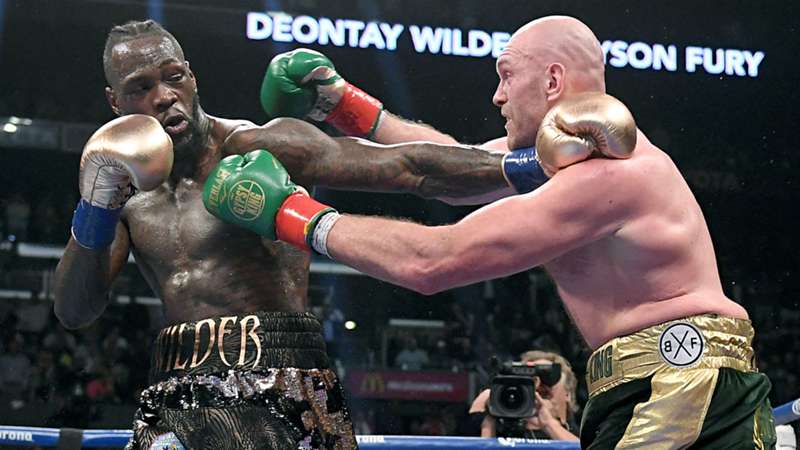 This Saturday, October 9 one of the biggest battles in the history of boxing went down. The fight between Deontay Wilder vs. Tyson Fury was epic, Fury took the win on this one and Wilder took the L with a big knockout on one of the last rounds of the 12 round fight that was going on between the two. Tyson Luke Fury is a British professional boxer and not only he is a boxer but he is a two-time world heavyweight champion, he has held the WBC and The Ring magazine titles since defeating Deontay Wilder in 2020; previously he held the unified WBA, IBF, WBO, IBO, and The Ring titles after defeating Wladimir Klitschko in 2015. He is 33 years old and was born on August 112, 1988. He is 6'9 and weighs about 278 lbs. This Saturday he faced this opponent for the third time in his career, Deontay Leshun Wilder is an American professional boxer. He has also held the WBC heavyweight title from 2015 to 2020, making 10 successful defenses in his career. He is currently 35 years old and was born on October 22, 1985. He is 6'7 and weighs 238 lbs. 
In a brutal and crazy fight in front of 15,820 fans, the Briton fighter Fury got himself back together after being knocked down twice in the fourth round and put Wilder down in the 10th before and giving him two huge right hands to win the bout with a knockout.
Boxing promoter Bob Arum told reporters after the match ." I've been in this business 57 years promoting fights and I truly have to say I have never seen a heavyweight fight as magnificent as this,". This was certainly a huge fight in the world of boxing. The trilogy of these two fighters has been crazy the first fight was won by Fury and the second was won by Wilder, sadly Wilder did not take the win on this one even though a lot of fans were expecting him to win but Fury showed him who the actual winner was.