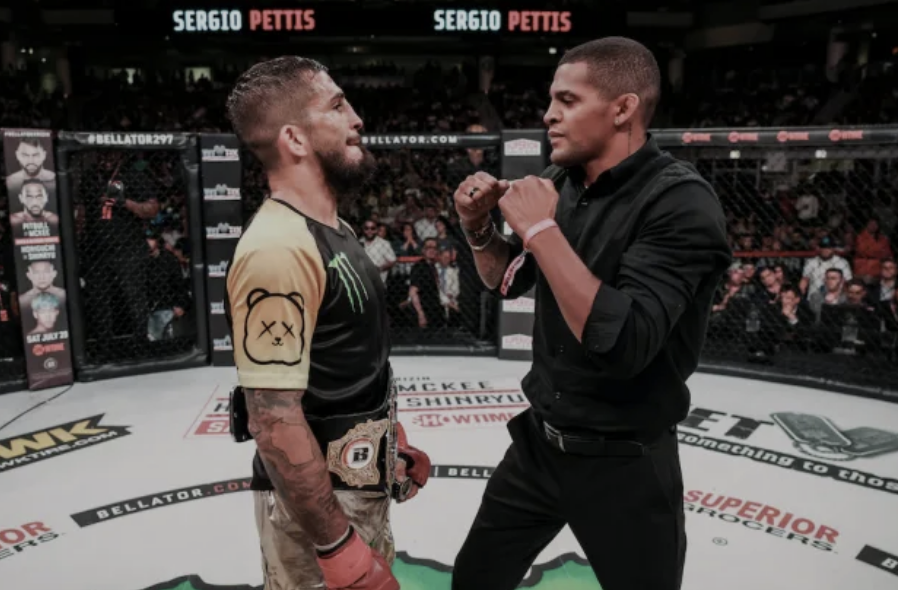 Bellator MMA is back with a HUGE event in Chicago this Friday night as Patchy Mix looks to capture the Bantamweight Championship against Sergio Pettis. Patchy Mix is the current Interim Champion at 135lbs and many consider the 18-1 Patchy Mix to be the future of the division. Sergio Pettis who defeated Patricio Pitbull in his last fight is currently riding a 6 fight win streak.
Sergio Pettis is a true veteran of the sport with a win over Juan Archuleta the only fighter to defeat Patchy Mix has also defeated Kyoji Horiguchi, Patricio Pitbull during his Bellator MMA reign. Victories in the UFC over Brandon Moreno and Joseph Benavidez have establieshed Sergio Pettis one of the biggest names in the history of the sport alongside his brother Anthony Pettis.
Bellator 301 will feature 16 professional fights headlined by a main event of Yaroslav Amosov against Jason Jackson. A rematch between Raufeon Stots againts Danny Sabatello, AJ Mckee against Sidney Outlaw, Patricky Ptibull against Alexander Shabliy make this one of the most stacked events of the year. Do not miss #Bellator301 prelims live on CrisCyborg.Com before the main card starts on ShowtimeSports.