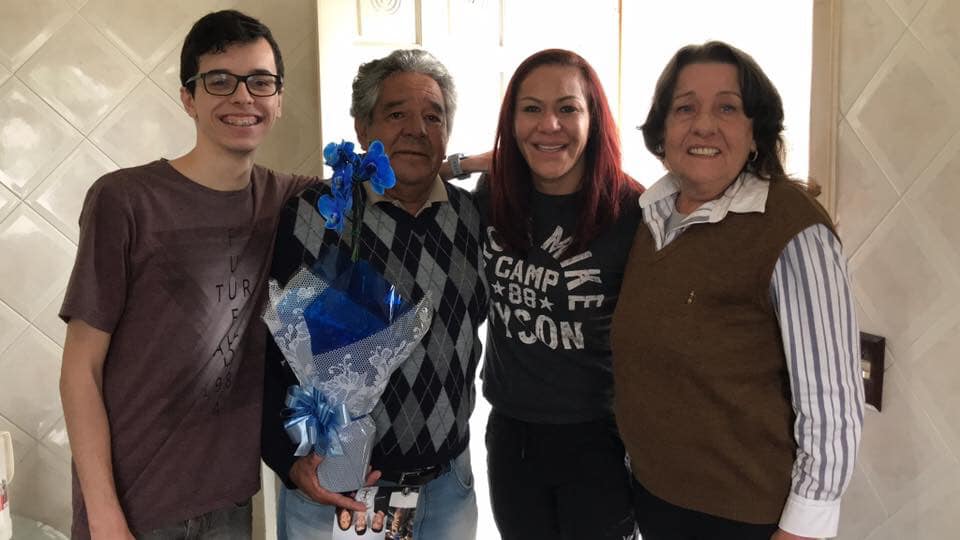 Cris Cyborg has been busy in 2020 despite the global pandemic which brought an end to professional sports for most of the year.  After picking up her 4th world championship, becoming MMA's Only grand slam champion by defeating Julia Budd, Cris Cyborg became only the 2nd champion in the promotions history at the female 145lbs weight division.  Julia Budd who hadn't been defeated in almost 8 years was defeated via a 4th round TKO when the ref stopped the fight making Cris Cyborg the only fighter to win Bellator MMA, UFC, Invicta FC, and StrikeForce Featherweight World Championships.
Looking to continue making history, Cyborg stepped in to the Fight Sphere which was Bellator MMA's return to the COVID Pandemic to pick up the first submission career victory  when she defeated Arlene Blencowe the #1 Australian female MMA fighter at 145lbs by RNC in the 2nd round.  With the victory Cyborg became the only fighter to win and defend both the Bellator MMA and the UFC Championship belts a feat that Eddie Alvarez was unable to match after losing his 155lbs belt to Conor McGregor in the UFC.

Following her victory at the Mohegan Sun, Cris Cyborg traveled to Brazil to celebrate with family and prepare for another training camp as she gets set to win her third fight in a row with the Bellator MMA promotion.  Visiting her father in Florianopolis Brazil, Cyborg got an opportunity to recharge her batteries and prepare for another training camp as she is expected to return the first quarter of 2021 with Bellator MMA and Viacom Sports.