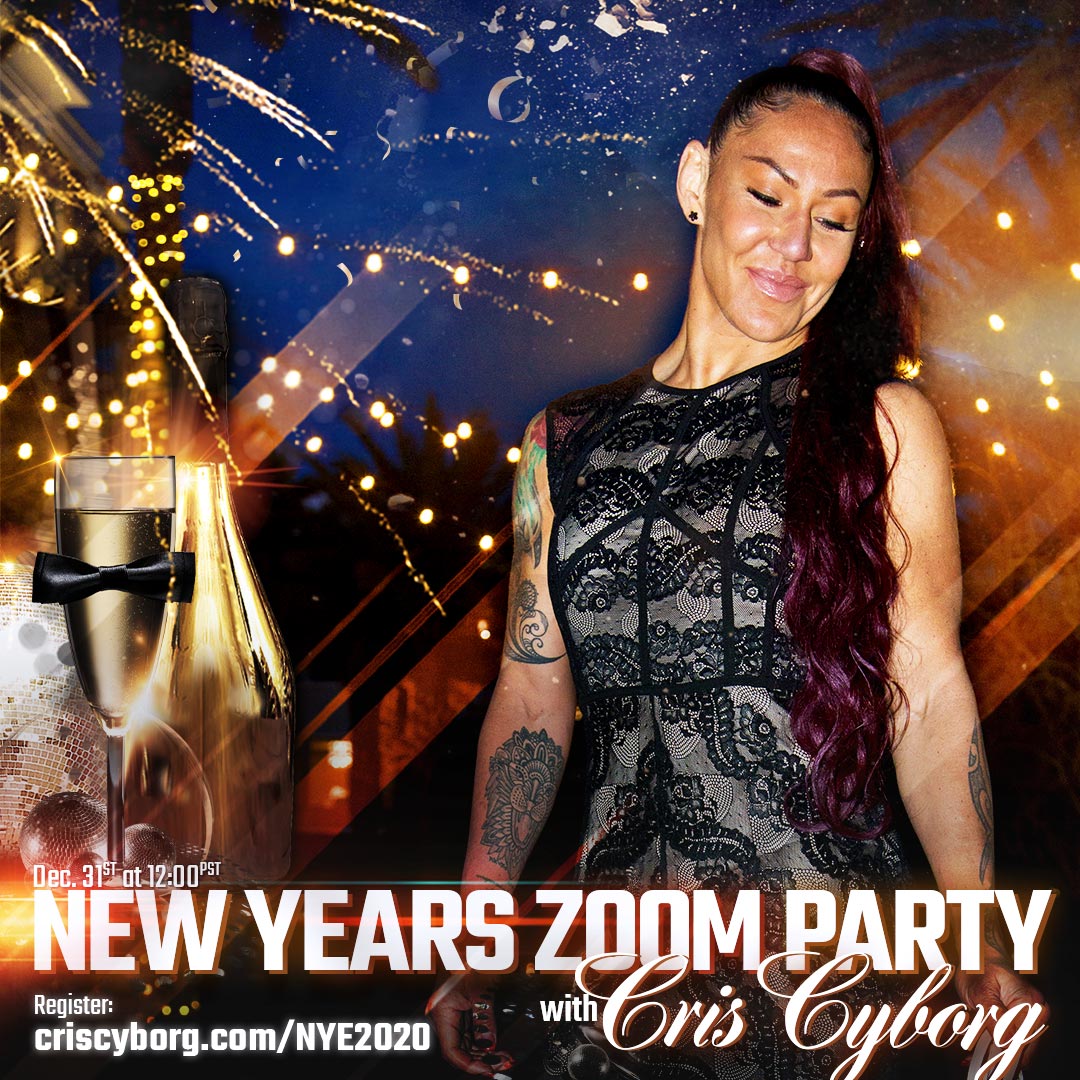 What a year 2020 has been!  For many of us this has been a year of refocusing our goals and priorities.  Life really has changed during this COVID pandemic and 2020 will always be remembered as the year that life changed into face mask coverings, social distancing, closed restaurants, limited travel, the end to live sports, and the closures of our schools, businesses and so much more.
With all of the experiences that have been 2020, there has been a lot of time for many of us to focus on what is truly important in our lives.  Friends, Family, immediate needs vs concepts of wants, and to really focus on what is adding the most value into our own lives.  Come spend the last day of 2020 bringing closure to the year, and enjoying friends from the Cyborg Nation as we host our first Annual NYE Live Meet & Greet for our Online Community.
Join Cris Cyborg for a New Years Eve Chat December 31st starting at 12:00 Noon PST for only $2.99 REGISTER HERE.  Space is limited giving you the opportunity to participate in a small group chat which will last around an hour.  This is your opportunity to ask her 1 on 1 questions, share your own experiences, and have a chance to meet MMA's only Grand Slam Champion 1 on 1.  Receive an Autographed 8 x 10 in the mail, and a year's worth of the Cyborg Nation online community for only 35$.
Continue the monthly Cyborg Nation subscription and enjoy new training techniques in fighting, fitness, and exercise with each Technique Thursday instructional while also enjoying merchandising discounts and more. Give the gift of Cyborg Nation Online Community as a Gift with a 1 year membership Here.