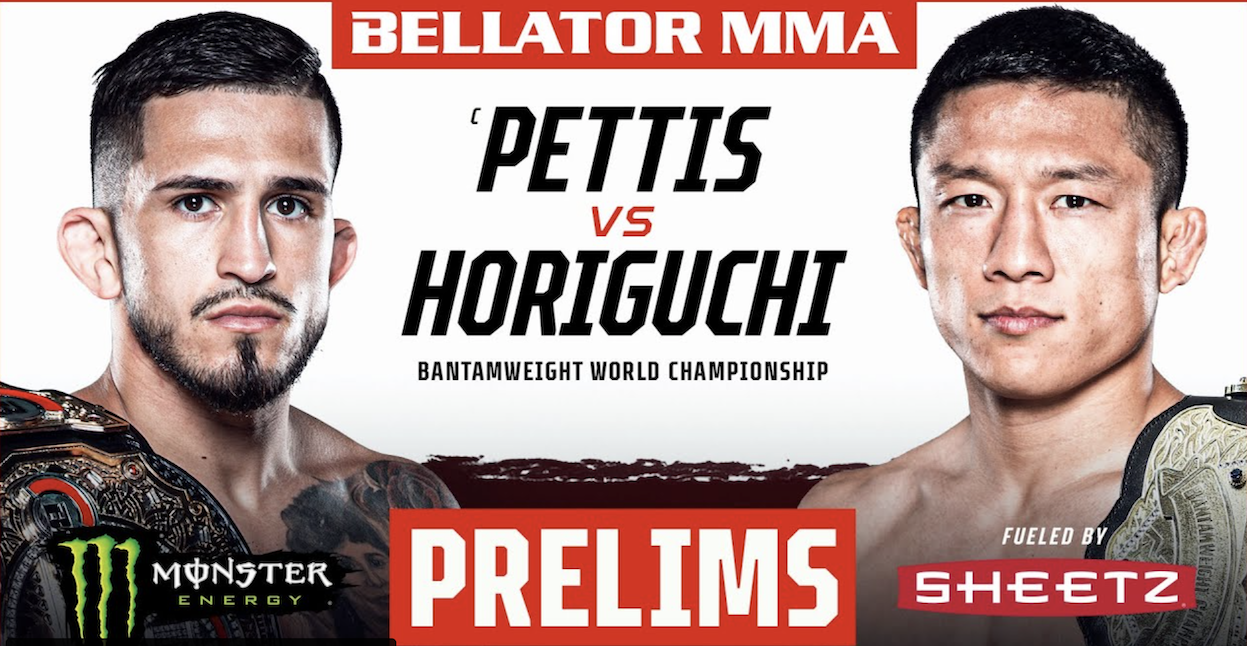 Champ Vs. Champ! Bellator 272 taking place live on Showtime Sports today will feature Rizin FF super champion Kyoji Horiguchi making his return to the Bellator MMA cage to face newly crowned champion Sergio Pettis. With a 29-3 record Kyoji Horiguchi will face the 21-5 Sergio Pettis who is winner of 4 of his last 5.  The co Main event will feature hard hitting muay thai striker Emmanuel Sanchez against to Canadian Jeremy Kennedy.  Josh Hill will battle Jared Scoggins in a bantamweight fight that could have possible title fight implications.
Kai Boi Kamaka II will face John De Jesus and Cyborg Nation favorite Dan Moret will return against hard hitting Spike Carlyle.  Kyle Crutchmer looks to get the win against Oliver Enkamp and Alexander Shabily will face Bobby King.  Hawaiian Johnny Eblen will also be in the cage against Collin Huckbody in a guaranteed fireworks of a bout.  Fans can watch the preliminary fights live and free here on CrisCyborg.Com before the main card starts on Showtime Sports in the USA/ ESPN in Brazil.'
If you had a chance to see Cyborg's last fight in Miami, and want to catch some of the Official Cyborg Nation Miami Vice themed Swag, don't miss your chance to order the Shirts in the Official Online store!  Merchandise online is only available for a limited time, so order yours for that favorite Cyborg fan this holiday season.  Autographed 8×10's with a custom message or personalized video messages are also available making for the perfect gift this holiday and graduation season.