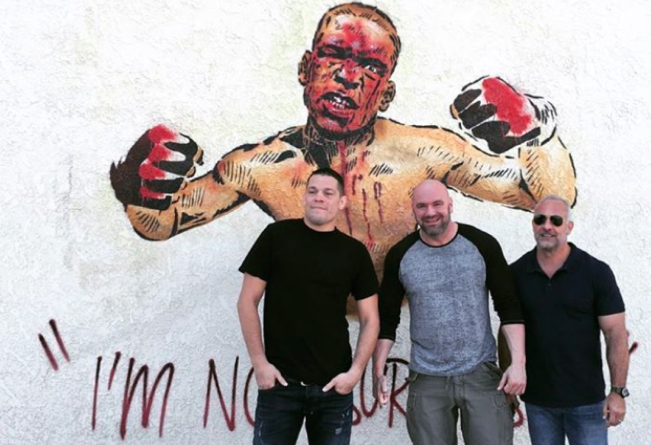 It appears that the old saying 'Boys will be Boys' doesn't mean that there isn't going to be any consequences.  Last weekend reports surfaced that Nate Diaz and his entourage were involved in an altercation with fellow fighter Clay Guida and his supporters.  While video and a social media images have appeared since the incident, no clear footage of the supposed attack has serviced.
According to MMA Fighting however, an investigation by the Sacramento authorities has started to take place.
"IF IT IS FOUND THE VICTIM WAS ASSAULTED THEN A WARRANT REQUEST WILL BE COMPLETED AND SUBMITTED TO THE DISTRICT ATTORNEY'S OFFICE FOR REVIEW." HAMPTON TOLD MMAFIGHTING, "THE FILING DECISION WILL BE UP TO THE DA"- 
Clay Guida and Nate Diaz fought back in 2009 in a very close fight with Nate Diaz losing a split decision at UFC 94.  Since that time Guida has gone 9-8 inside the UFC cage, and has an overall professional record of 34 wins and 17 defeats. Diaz meanwhile has fought 17 times in the UFC sine the defeat to Guida winning 9 of them.
Guida took to social media to make it known that he would love an opportunity at fighting Nate Diaz again inside the octagon.  Dana White recently said the UFC was looking at a Nate Diaz Vs. GSP fight in June for UFC LA however Diaz has since put a stop to that talk saying he is interested in making a return, just not against GSP.
I was talking face to face with Clay, he got pushed & I saw Nate & about ten other dudes so I stepped up with my arms out trying to descalate the situation & Nate then slapped me while one of his groupies rabbit punched me.

— Tyler Diamond (@TylerD1amond) May 12, 2018
You slap like a bitch @NateDiaz209! pic.twitter.com/DUMP0BwBxe

— Tyler Diamond (@TylerD1amond) May 12, 2018
Yo @NateDiaz209 ….. my man @clayguida has a message for ya!@ufc @danawhite the fans would love this …. pic.twitter.com/ytTPs7V7iz

— Cory Gregory (@corygfitness) March 11, 2018
Yo @NateDiaz209 ….. my man @clayguida has a message for ya!@ufc @danawhite the fans would love this …. pic.twitter.com/ytTPs7V7iz

— Cory Gregory (@corygfitness) March 11, 2018
https://youtu.be/VNu-59CCepw