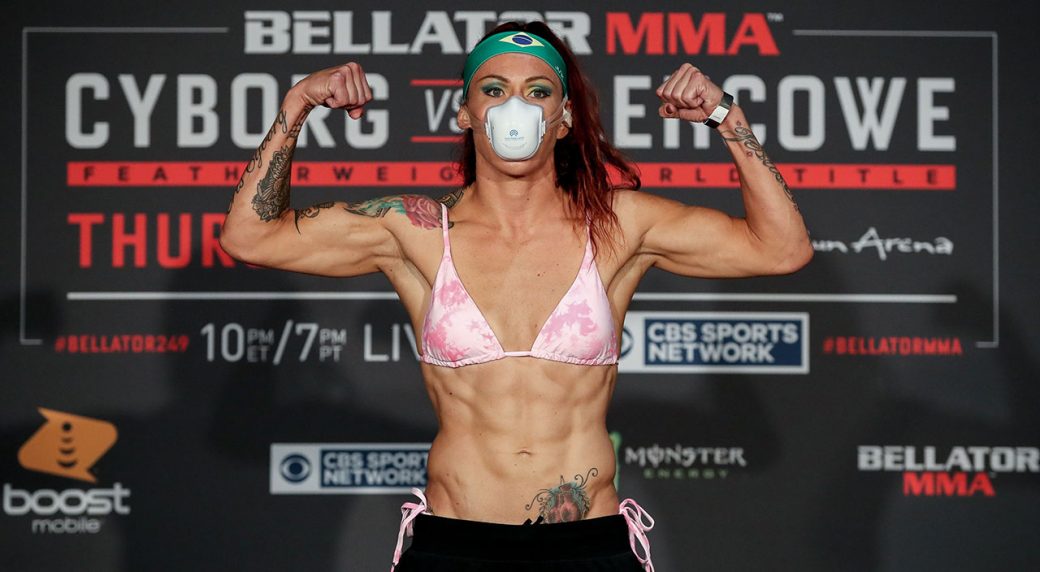 No Crowd: Inside the fight Bellator MMA Documentary is a full inside all access look at Fight Night from when Cris Cyborg takes on Arlene Blencowe at Bellator 249 without any live crowd in attendance.
Blencowe who is the #1 female featherweight from Australia is a 2x world boxing champion and had taken the former champion Julia Budd to a split decision loss before earning her way to the Bellator MMA Championship fight against Cristiane Justino.

Wearing All Pink, Cris Cyborg dedicated the fight to a child friend who had recently passed with their battle with Cancer and displayed all the skills she has mastered to become MMA's only Grand Slam Champion.  Submitting Arlene Blencowe in the 2nd Round Cyborg earned her first Career victory by submission and with the technique was promoted to the rank of Brazilian Jiu Jitsu Black Belt by her instructor Rubens Charles Cobrinha .