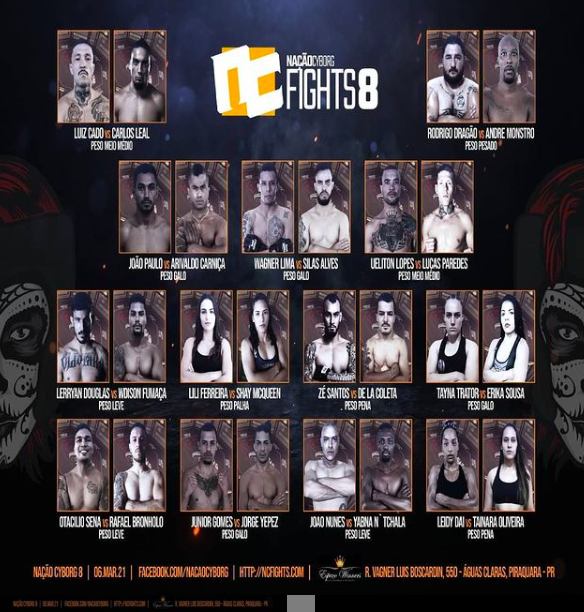 NC Fights get set to hold the 8th event March 6th at the Winner Piraquara in Piraquara Parana Brazil, provided the government regulations don't change from the on going health pandemic.  The following round will take place with the Semi Finals of the Road To Bellator MMA Grand Prix featuring the final 4 of the 8 man Bantamweight Grand Prix.
Headlining the card will be Featherweight Champion Lerryan Douglas who will face tough veteran Edison Costa De Oliveira.  Other super fights on the card include Wagner Lima against NCF fan favorite Silas Alves De Oliveira.
Other fighters featured on the card include Luiz Cado Simon Vs. Carlos Leal Miranda, up and coming prospect Andre Miranda Vs veteran Jose Rodrigo Guelke.  Veteran of 30 professional fights Arivaldo Lima Da Silva will look to show his experience against Joao Paulo Santos. Be sure to follow NCFights.Com for more details.