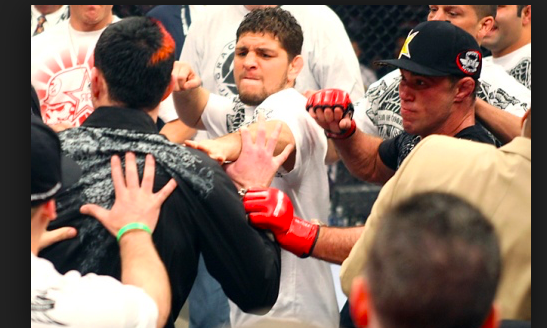 Nate Diaz and the entire scrap pack are known to go hard if you mess with them.  The Diaz brother's have had their share of altercations inside the ring, outside the ring, in the casino, at the press conference, you name it and the boys from Stockton California have tried to Stockton slap someone there.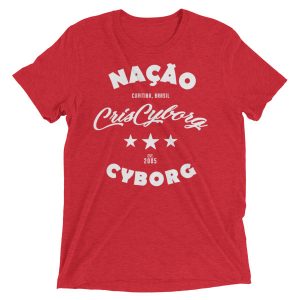 Nate who is 1-1 against Conor McGregor defeated the Irish fighter in the first bout via a RNC choke and in the second fight was starting to pull ahead with the fight in the 5th and final round as Conor was looking at the clock.  Eventually the fight ended with Conor winning via decision, in a non decisive fight.
With McGregor's recent attacks on the bus at the Barclay's center and his subsequent arrest and pending trial where he faces several misdemeanor counts and one felony, Nate Diaz offered his own opinion on the situation, basically saying that McGregor was trying his hardest Team Diaz impersonation.
He shouldn't have been trying to punk his boy when he was alone, like a bully. Then he expects not to get rolled on fukn rookie..
And then stay on the bus
haha u guys got punked ….

— Nathan Diaz (@NateDiaz209) April 5, 2018
"This what they were trying to act like they were doing in NYC," Diaz said in his post. "But no one's for real in this sport. We're the last of our kind. It's a new day and age, ride or die, we started this G shit"