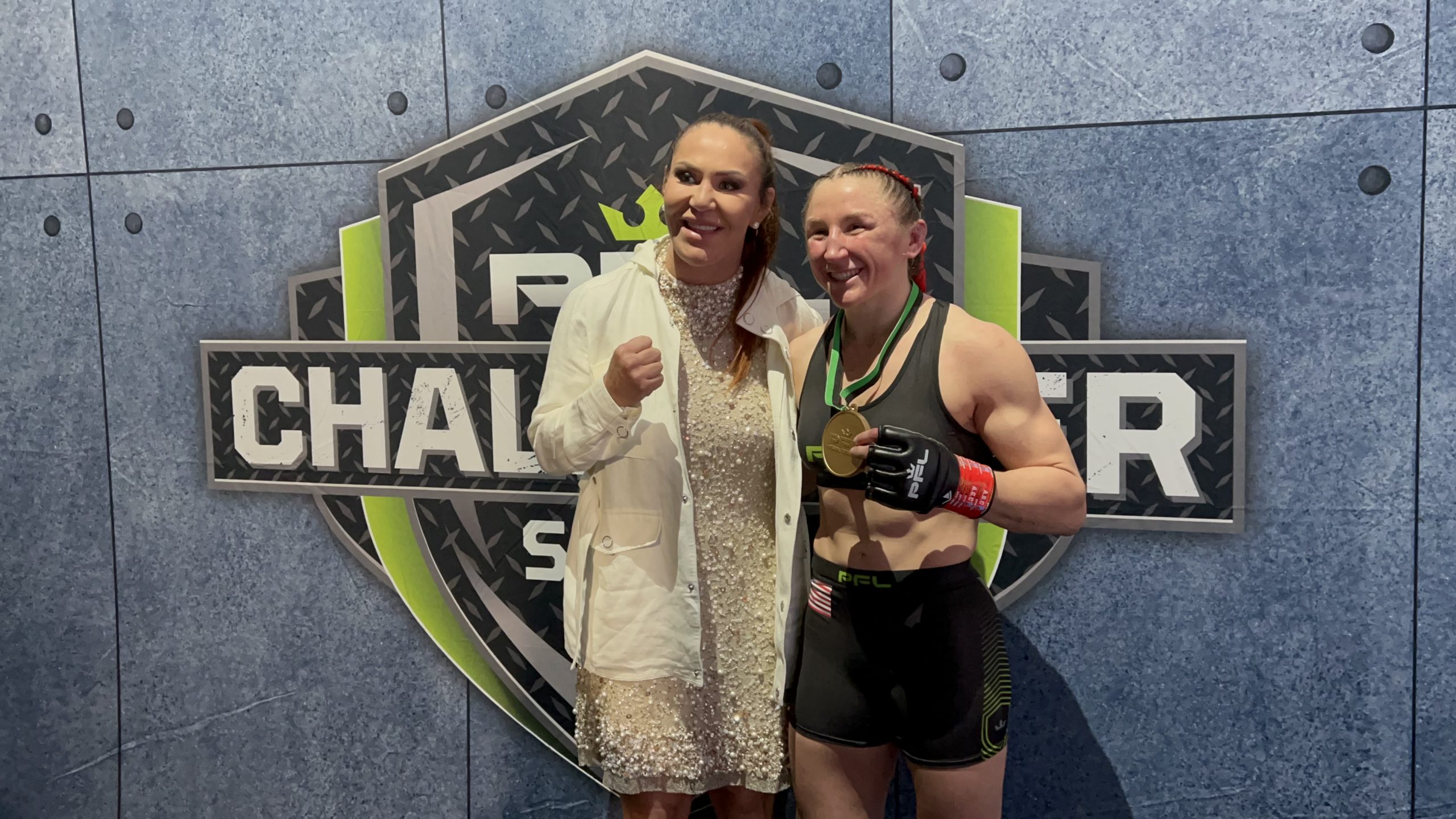 World Grappling Champion Amanda Leve took a step towards a million dollars last Friday night in Orlando Florida as she improved to 2-0 with a decision victory over a very tough Mongolian opponent named Naranjargal Tsendayush, to earn her ticket into the PFL Female Featherweight Tournament which will launch for the 2023 season. Leve who is one of the top female grapplers in the world had her opponent in several submission attempts however the two fighters spent a lot of the fight exchanging strikes making it the fight of the night.
In attendance was Cris Cyborg who was already in Orlando for a Church appearance and made the event to support Team Bodyshop fighter Shaquita Woods who suffered a 2nd round submission loss to IMAF World Champion Michelle Montague.  Cyborg who sat cage side for the event had this to say, "It was really great to see 8 fighters in the female 145lbs division all competing in the same night.  The talent in the cage tonight proved that eventually the female featherweight division of 145lbs is going to be the most exciting weight category in all of Women's MMA."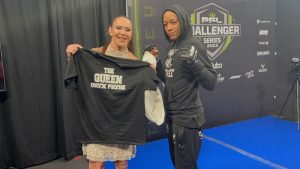 Amanda Leve will now enter into the 2023 PFL Season Tournament where she will compete for an opportunity at 1 million dollars.  The PFL season will kick off in Las Vegas with Larissa Pachecho facing Julia Budd April 7th inside the Theater at Virgin Hotels.  No other names for the 2023 featherweight division have been revealed however the PFL most recently announced a TV Broadcast partnership with Globo and Combate in Brazil which will bring their content to an even larger demographic in Brazil and Latin America over 2023. Cyborg's attendance didn't go completely unnoticed as PFL Tournament champion Larissa Pachecho responded in-kind from her Twitter.
I saw @kaylaH and @criscyborg were in Orlando at PFL socializing! I feel left out!Dont forget me girls!😂😂😂@Alexdavismma @SugarRaySefo @PeteMurrayPFL

— Larissa Pacheco (@lpacchec) February 7, 2023