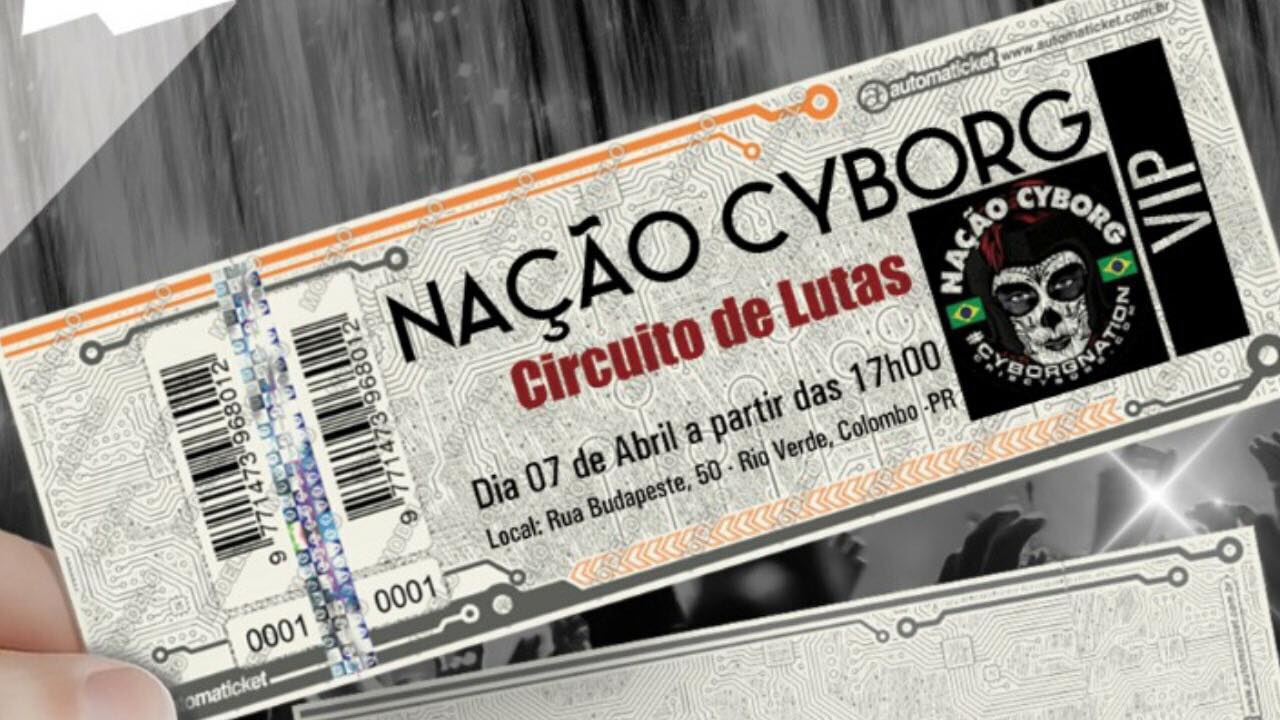 After successfully making her event debut as a promoter with Genesis, Cyborg who along with GetDown Promotions presented the first CAMO Female Amateur California State Championships last year, has decided to take her promotion international returning to her native country of Brazil.
In a Mixed bout card, Cris Cyborg will be promoting Nacao Cyborg, April 7th in Colombo Brazil, an event which will be overseen by the City's Governor's office.  Nacao Cyborg will feature 4 professional MMA fights, 10 amateur MMA fights, 1 BJJ superfight and 1 Nogi Submission Wrestling Superfight.  Companies can still participate in sponsoring the event by contacting Tani Bostos Via [email protected] for more details.  Also appearing on the event fight card will be two female fights, including current undefeated prospect Melissa Gatto.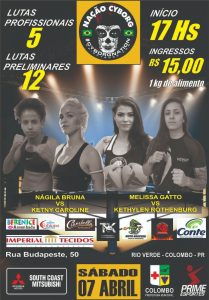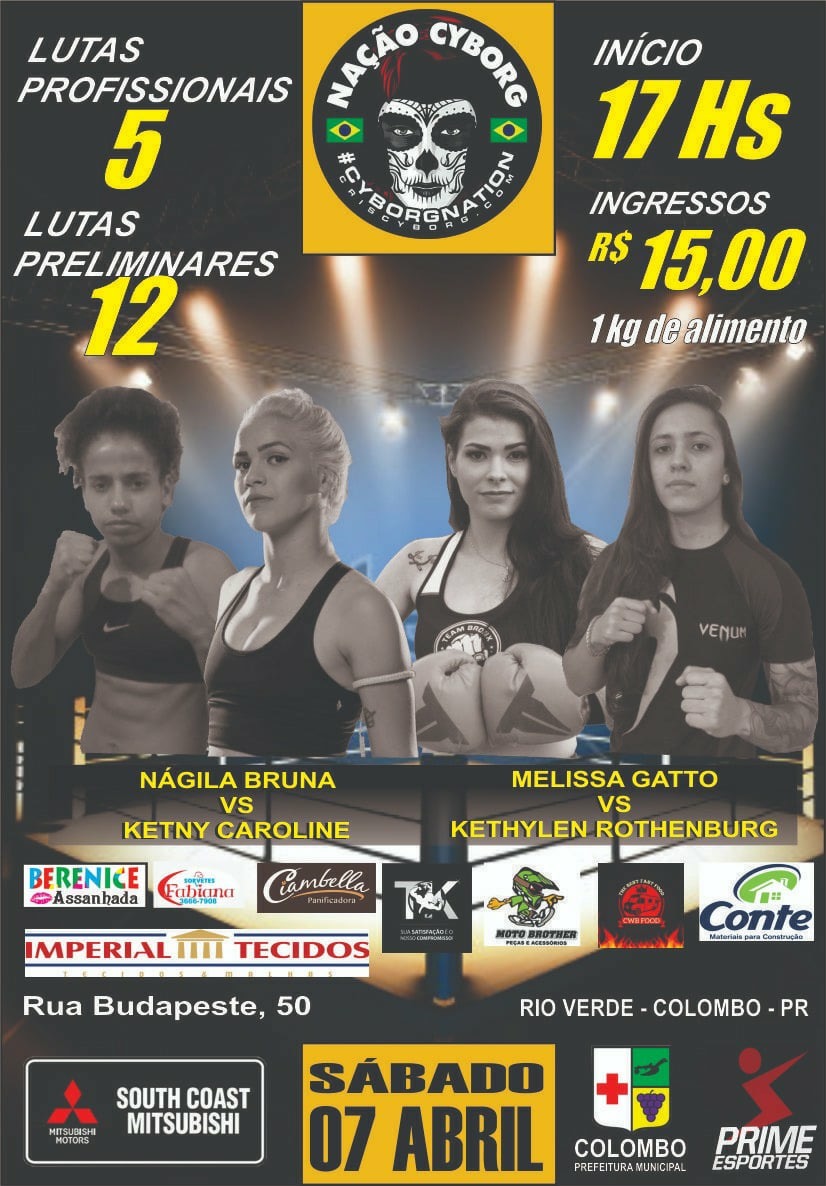 April 7th Cyborg Nation MMA Colombo BrazilThe event scheduled to take place April 7th has received a lot of attention from UFC fighters with notables like Wanderlia Silva, Jose Aldo, Lyoto Machida, and Fabricio Werdum showing their support via social media shoutouts.  The venue which will only hold 1,000 seats, is expected to sale out.  Individuals who are wanting to attend should contact Tani Bostos Via [email protected] or visit The Rock Gym in Colombo Brazil to pick up their tickets in person.
Cris Cyborg who will be fighting March 3rd in Las Vegas as the main event for UFC 222 against Yana Kunitskaya said this about the event, "I am excited to give Brazilian's an opportunity to compete and hope my name can help them get some international attention in the the sport of MMA".
PPV 222 UFC is scheduled for March 3rd in Las Vegas, tickets are currently on sale for the event which takes place at the Tmobile Arena.

Get my diet plans ahead of UFC 222. I have made them available online! To order them now and get that body in shape for summer now! get a 7 day meal plan based ON YOUR BODY!! Thinks you can do now to get in shape click here!