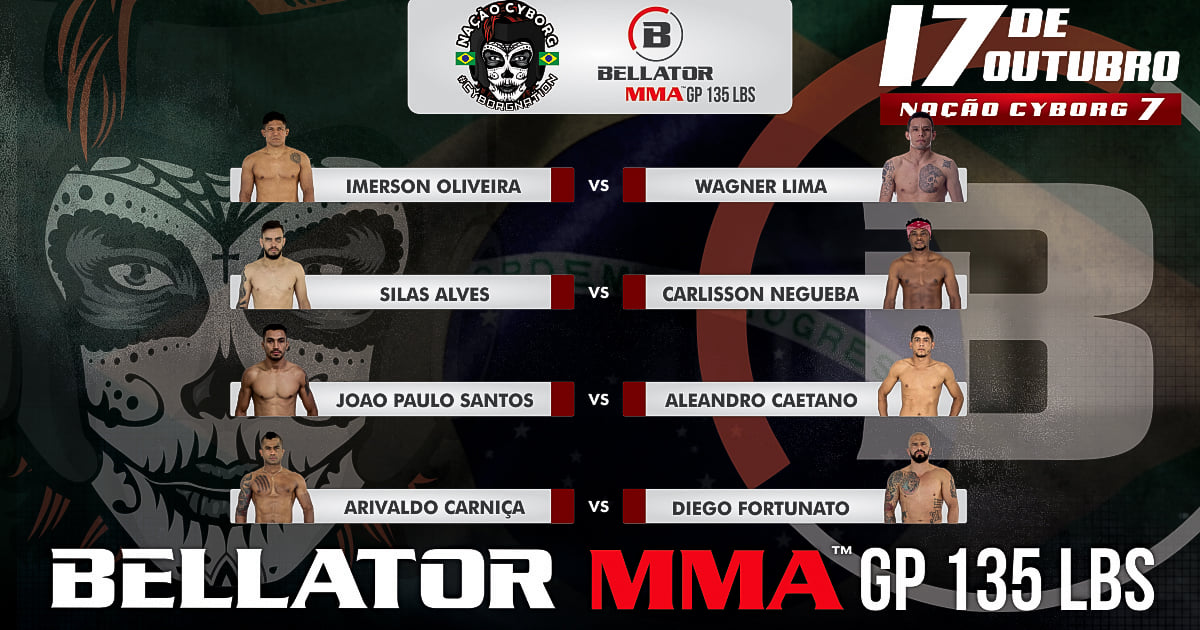 Cris Cyborg was busy doing work at the Mohegan Sun casino while the Nacão Cyborg team in Brazil was preparing for the first post COVID pandemic MMA event in Curitiba Brazil.  Led by Rafael Justino, tonight's Cyborg Nation MMA event will be streamed live on BAND TV with the preliminary fights available live an free here!
The winners of tonight's Cyborg Nation event will advance with a chance to win two more fights to become the Grand Prix champion, earning a fight contract with Bellator MMA.
Nacao Cyborg is a mixed combat event featuring boxing, Muay Thai, Mma, gi and nog competitions, and is led by MMA's only Grand Slam Champion Cris Cyborg and her brother Rafael Justino.