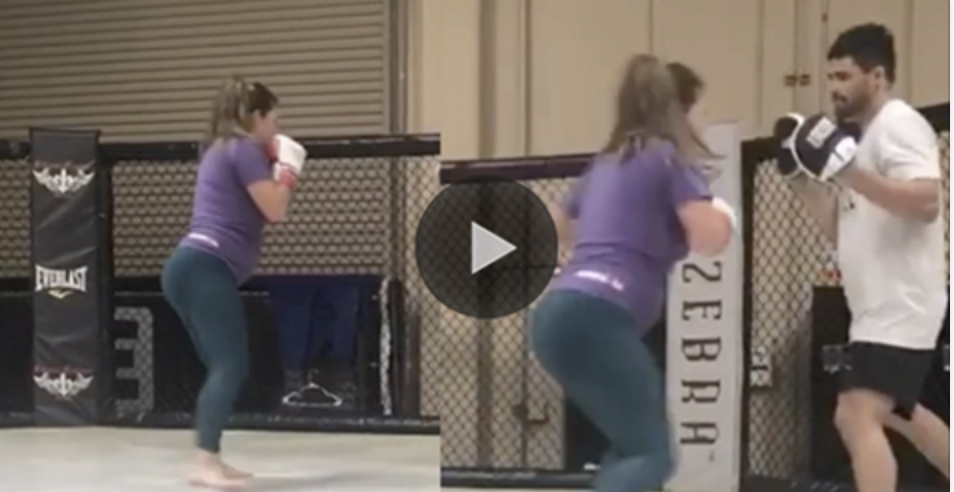 Congratulations to Miesha Tate on starting the next stage of her life… A video of her pregnant while training inside the gym has been shutting down the internet as she looks to still be in incredible shape!
Former UFC Champion Miesha Tate who got the belt by choking Holly Holm with a rear naked choke in the 5th round of her fight is newly pregnant and expecting her first child.  Having retired from the UFC after back to back losses to Amanda nunes by submission and Raquel Pennington by decision, Miesha Tate is now in a new chapter of her life.
While the competition side of her MMA training might be over, You can see by the video below he still likes to stay in great shape as can be seen in the video of her doing some light  training and pad work with her team while pregnant.  Miesha appears to be staying sharp, which makes everyone wonder, do you think we will see Miesha return back into the ring after her pregnancy? Would you like to see Miesha Vs. Ronda 3?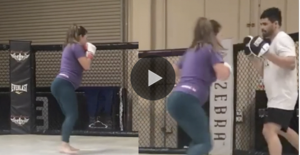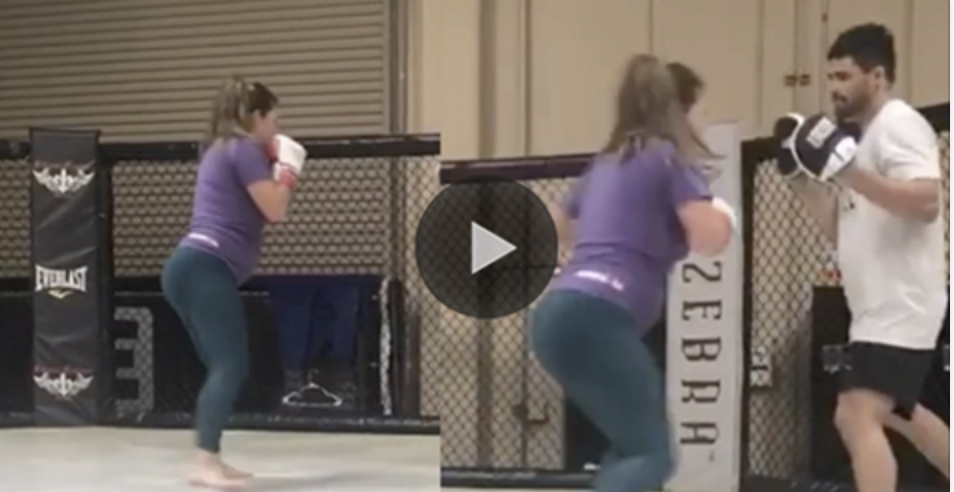 Miesha a veteran of over 25 fights ended her career with an 18 win, 7 loss record with notable wins against Sara McMann, Jessica Eye, Liz Carmouche, and Julie Kedzie.  Winning the strikeforce belt by defeating Marloes Coenen, Miesha lost the belt to Ronda Rousey in March of 2012.