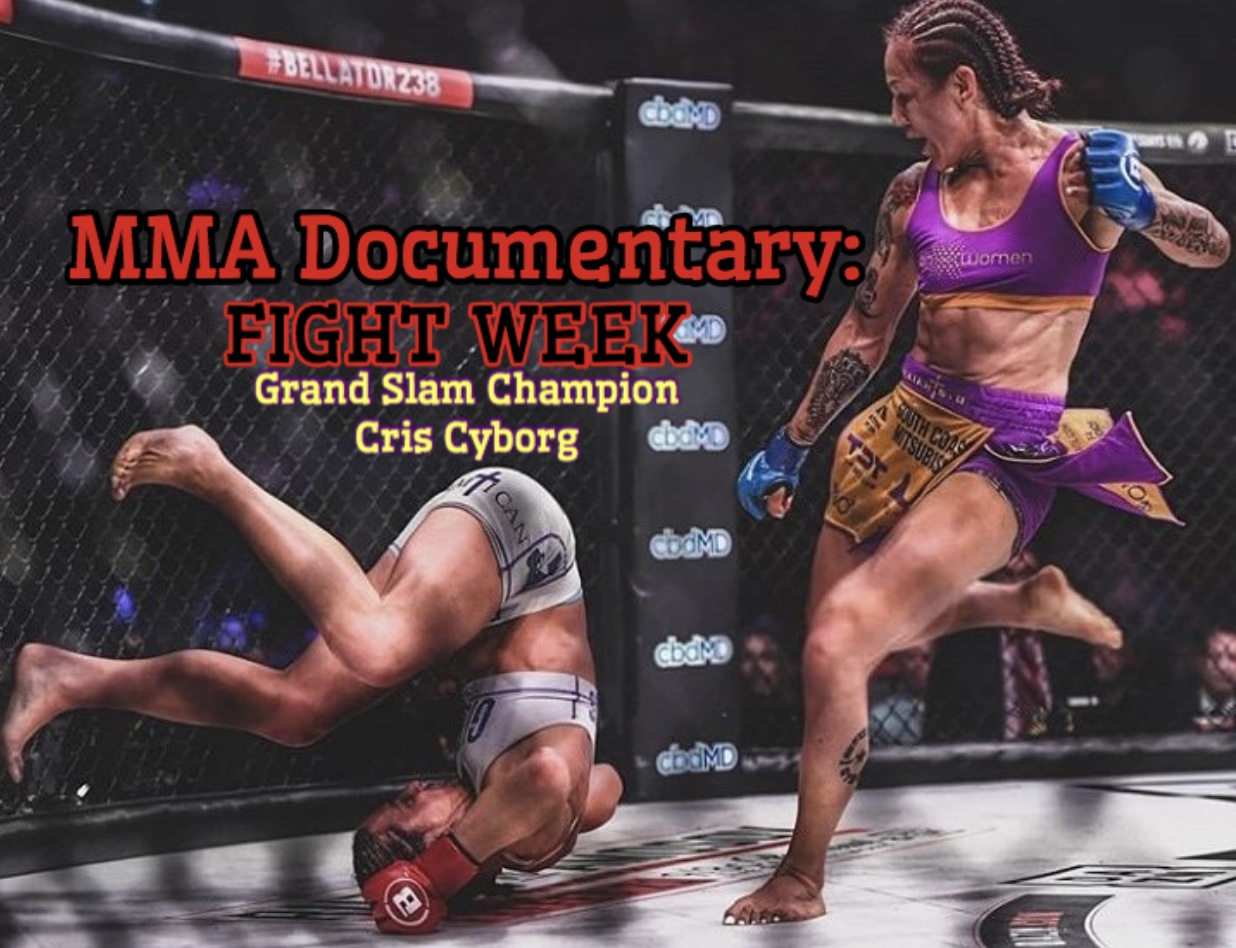 MMA Documentary has released Fight Week, the Grand Slam Champion of Strikeforce, Invicta, UFC, Bellator  Cris Cyborg allows filmographer Joey Granath unparalleled access in the lead up to her championship fight against Julia Budd Jan. 25th 2020 inside The Forum in Inglewood California for the Bellator MMA World Championship at 145lbs.
This up close and personal documentary series follows Cristiane Justino in the lead up to the fight during her final preparations in Johannesburg South Africa before traveling to Los Angeles California the week of Bellator 238.  Cyborg who went more than 13 years undefeated and had already captured the Strikeforce, Ultimate Fight Championship, and Invicta FC Featherweight belts was coming off a victory at UFC 240 where she defeated former Invicta FC WMMA Featherweight champion Felicia Spencer via lopsided decision.  Leaving the UFC as a Free Agent, Cyborg signed with Scott Coker and Bellator MMA after a very public feud with Dana White and his inability to matchmake Cris Cyborg against Amanda Nunes for the UFC Featherweight World Championship.
A Brazilian Jiu Jitsu Brown Belt, Cris Cyborg Justino is considered the best Featherweight world champion of all time having become the only fighter to capture EVERY MAJOR WORLD TITLE in their weight class.  The future is bright for Cris Cyborg as her newest contract allows her to compete in Boxing, MMA, and Professional Wrestling. We might see Cyborg Vs. Ronda Rousey one day!