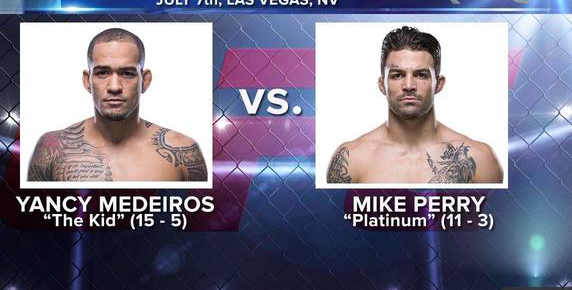 UFC just announced another exciting fight for UFC International Fight Week.  Yancy Medeiros of Hawaii will fight Mike Platinum Perry for the Las Vegas extravaganza.   The bout will be a classic striker vs striker as Yancy will come from the islands of Hawaii bringing a large following for his bout against Mike Perry.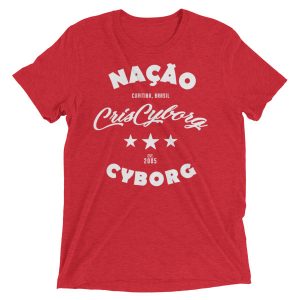 UFC 226 was rumored to have Cris Cyborg Vs. Amanda Nunes on the fight card, however that bout is less likely to be booked now that the UFC has placed Amanda Nunes Vs Raquel Pennington.  While Cyborg has been waiting to face Megan Anderson, and that would have been a suitable replacement if Amanda Nunes is not able to meet the quick turn around date from May 12th to July 7th–The UFC went ahead and booked Anderson Vs Holm for UFC 225, making her no longer an Option for Cris at UFC 226.
Mike Perry has an 11-3 record overall but has dropped his last two fights.  Yancy Medeiros is 15-5 as a pro in MMA and before losing to Donald Cerrone was on a 4 fight win streak with his last loss coming at UFC 198 in Curitiba Brazil.  This bout has the possibility of being Fight Of the Night.
Excitement level 💯💯💯@YMedeiros takes on @PlatinumPerry in Las Vegas at #UFC226‼️
😱😱😱 pic.twitter.com/J7oNHPYjk1
— UFC (@ufc) April 17, 2018