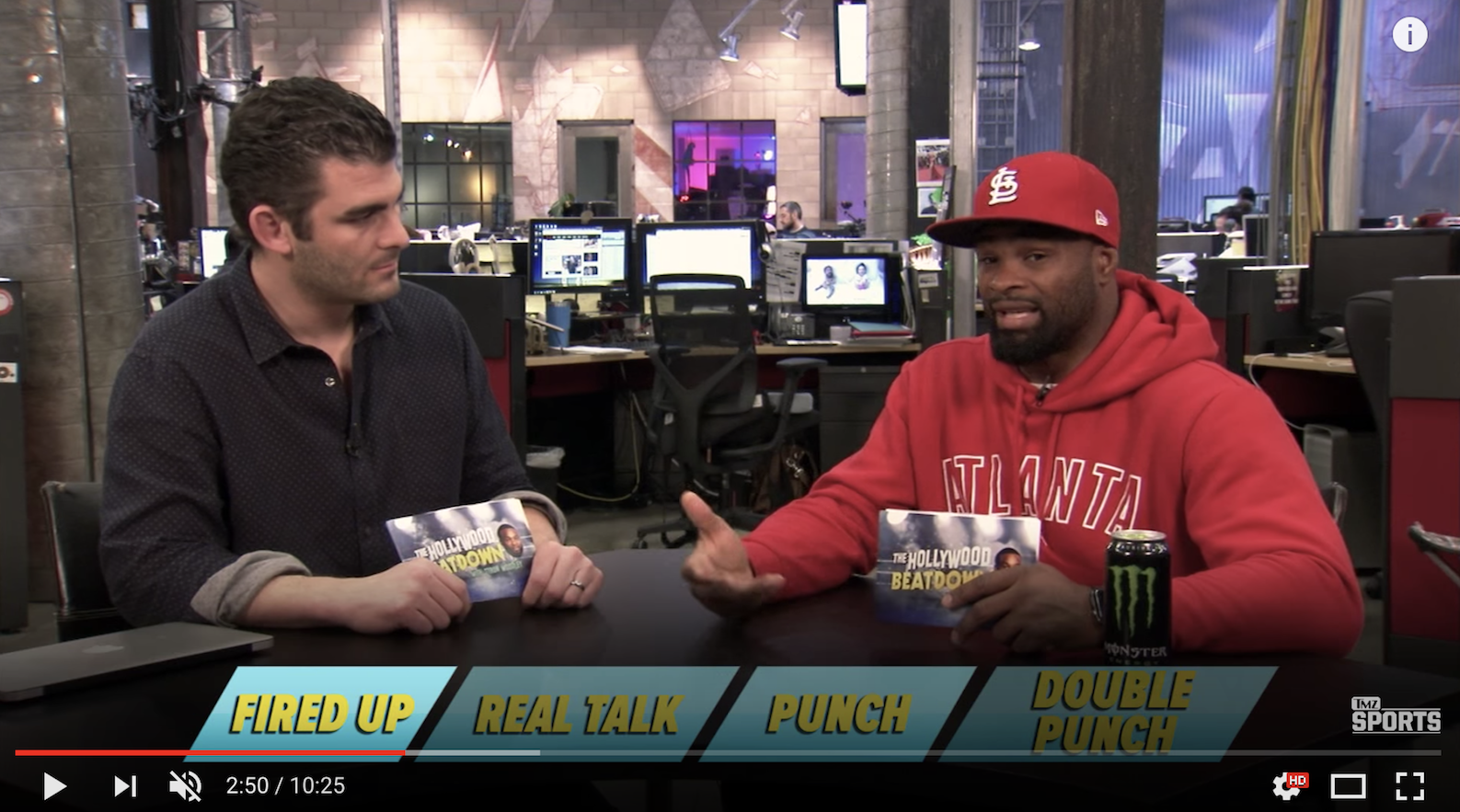 Floyd Mayweather has been teasing a trip to the cage ever since he beat Conor McGregor in the boxing ring back on August 26th of 2017 by way of TKO, technical knock out.  Mayweather JR who is now 50-0 as a professional boxer has told everyone he has retired from boxing. Notice the wording…boxing.
Speaking on TMZ Sport's "THE HOLLYWOOD BEATDOWN", Tyron Woodley revealed that he has been in talks with Mayweather about helping him prepare for MMA competition. "We started chatting about training and MMA", Said Woodley. He went on to say, "We decided, 'Hey man, let's connect. Let's hook up in Vegas and do some training.' I'm getting him ready for MMA."
Woodley is one of the best wrestlers in the sport of MMA.  Do you think there are fighters  in the UFC that have striking as their best base who Floyd Mayweather would have better striking than?
Woodley who last lost in 2014 to Bellator Champion Rory McDonald has won 5 straight bouts with one DRAW.  Of Woodley's 18 victories in professional MMA 6 have come by the way of TKO or KO, 5 by way of submission, and 7 via decisoin. Woodley has faced a killer's row of fighters during his recent streak beating Wonderboy Thompson, Damien Maia, Robbie Lawler, and Kelvin Gastelum in that period.
If you are looking to get in shape for Summer, now is the time! Do not wait until Spring Break has passed you by and you are stuck waiting for another opportunity. Start with these easy and convenient meal plans, they will help you eat yourself into the shape you need! you can not out train a bad diet. it is impossible. Get started HERE!