Floyd Mayweather Jr at 50-0 has accomplished just about everything he can accomplish in the sport of boxing. A TKO win over Conor McGregor in boxing, and now it sounds like Mayweather is willing to bring the rematch to the cage.  Rumors have been floating around everywhere that Mayweather is coming to the UFC.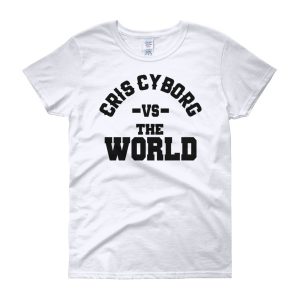 Tyron Woodley has done the media tour telling reporters that the two are scheduled to start wrestling and MMA training.  Team Money Train has been talking about Mayweather being serious about coming to MMA and now Mayweather himself has come out and said he has already started training camp.
Talking to Fight Hype, Mayweather said, "I started training already Not the physical part, endurance, as far as moving around. So I've started running.." Teasing fans he went on to say "I'm thinking about fighting in MMA, I've thought about it. I started training in Miami. I look forward to fighting probably by the end of the year. We don't know. Right now it's a 50-50 not a 100 percent. But we've started training."
Mayweather went on to say how with the smaller gloves he feels he could be problems for some fighters.  What do you think Cyborg Nation? Will we see Mayweather in the cage? Will he do it in the UFC or will he promote his own PPV under his own event? Only time will tell.

If you are looking to start off the summer right, get started with my functional meal and diet plans.  Working together with the creators of the Better Human App we have developed an easy and convenient shopping list and meal plan that will help you reach your micro and macro intake needs.  To get your hands on the plans, click here!