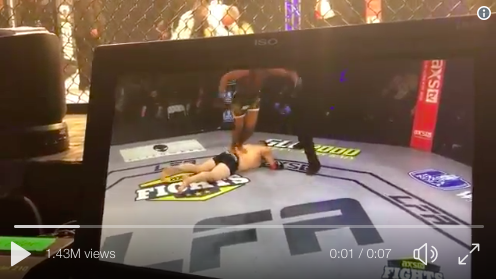 Unless you haven't had wifi this entire week, you saw the incredible front flip of the guy who ko'd himself.  The bout happened last Friday Night at LFA and was part of a crazy post fight victory that set the internet of fire. After Irvins Ayala KO'd himself attempting to Ground and Pound the fallen Drew Chatman at LFA 36, Chatman jumped to his feet while Ayala was unconscious and stepped onto his opponents back while he was face down on the floor.
Chatman took the celebration to a while other level as he attempted a front flip, one to booty slam Ayala on his way to the floor. The fight was reversed, having won the fight Chatman now saw himself as the loser of the bout by DQ. Talking to MMA Fighting Chatman said,
"I threw a kick, he tripped me and as he came down, I moved my knee in a certain position and he had hit his chin to my knee. At that moment, it happened so fast that my instincts just kicked in and I started punching. As he fell down to the floor, it was almost like I couldn't believe he was out, because it happened really quick. My natural reaction was just to get up.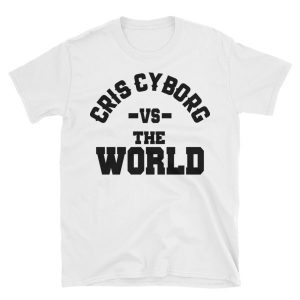 "Normally, I celebrate my fights. If you see all my amateur fights, I'm doing flips, I'm doing cartwheels or whatever the case may be. I didn't think before I did it. I just jumped and did a flip. So it was almost like subconsciously I did what I normally what I would do celebrating a victory that I normally get."
"Let me be honest with you, man. I don't deserve to get paid for that. It's disappointing watching that. My mother has to see that. People that look up to me and see me become an inspiration to them have to look at that. Even though I'm not a champion so to speak, but I overcame a lot of things and I became something that I never thought I would become. Just to have my first pro fight is crazy, because I didn't think I'd ever be on this level. It just happened so fast.
"So, the rules are the rules. And at the end of the day, when you actually look at what took place, I'm OK with having my pay taken away. I'm OK with being suspended 90 days. I'm OK with that. Because you can't get that back. The video is priceless. I have to look back at that and live with regret every single day."
"I want to apologize to Irvins Ayala. He was a good opponent. And he brought the fight to me. And he had a lot of heart. It was not a good move on my part as a martial artist. And I want to apologize to the California athletic commission, because they laid down the rules, they gave a great understanding and they do their job very well. Also, to Legacy, LFA, because they gave me a great opportunity to display my skills and it was a good platform.
"I'm not gonna play the victim here, because when you look at it the real victim here is Irvins Ayala. Let's just be real. He showed up, he fought. It was an unfortunate mishap, but it did not have to end that way. All this publicity, all this media, the reality is I was wrong and I ain't trying to gain no fame off of this, because I'm a martial artist."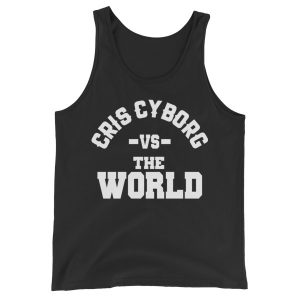 "This was my first fight, so it was a lot of nerves, it was a lot of emotions. It was a lot of outside influence due to the crowd, being one-sided. Everything that was going through my mind as a fighter — it was all over the place. As a normal fighter experiences before a fight. But this was my first pro [bout] and I haven't fought since last August. So, the tension and the pressure was really high."
"I know that after this happened a lot of MMA guys might be upset, because I'm giving them a bad name for people who are not even familiar with mixed marital arts. Someone who doesn't even watch mixed martial arts might turn on the television and see this and then think, 'This is how these cage fighters are.'"
"I do call myself 'The Honorable' and I'm not losing that name. My name is not perfect. So I understand that as a person I have to grow and learn from my mistakes. And I'm not ever gonna be perfect. But I will guarantee you this: It will never happen again.